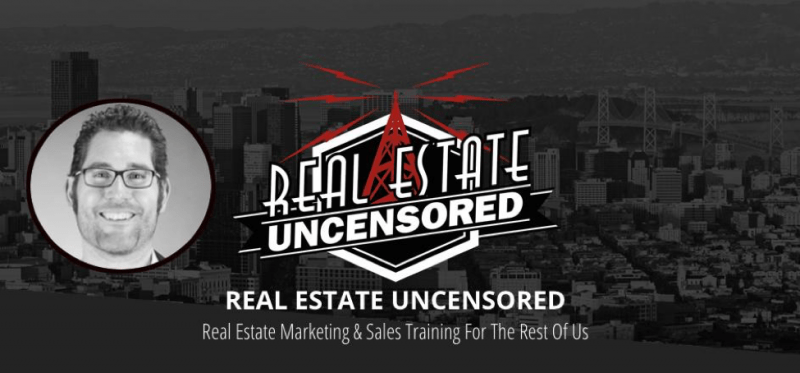 Real estate coach and Real Estate Uncensored podcast host Greg McDaniel says the integration of Mojo and Top Producer has eliminated 10 to 15 minutes in paperwork and redundant data entry per lead!
On his popular thrice-weekly podcast, "Real Estate Uncensored," which attracts a combined 50,000 to 70,000 listeners on iTunes, YouTube and Facebook Live, California Realtor Greg McDaniel often talks about two of his favorite prospecting tools.
On a recent "Ask Me Anything" with Top Producer on Facebook live, Great talked about his strategies using Top Producer and the Mojo Dialer.
"I can't shut up about them," he says, referring to the Mojo Dialer and Top Producer CRM. "People are always asking me what I use to be more productive, and the integration of the two has been a huge bonus – it has literally cut out 75 percent of the laborious work we used to do by hand. Just with the click of a button."
McDaniel, who was raised in a real estate family, is a partner in the McDaniel Callahan TEAM along with his father Terry. The company sells between 40 and 60 homes a year in the East Bay region outside San Francisco. They use Mojo for making cold calls and Top Producer for making warm calls to established contacts and following up with nurturing campaigns.
We recently caught up with Greg, who kindly shared his thoughts on prospecting and the close Mojo-Top Producer partnership.
Q: What do you enjoy most about prospecting?
A:  I enjoy being the plow out in the front, meeting people who have no clue who I am, and turning them into a friend. It's literally a game for me. It gets me going. I love every phone call. Are you going to be a jerk, or are you going to be cool? Can I talk to you, or can I not talk to you? I never get tired of it.
Q: How did you get started with prospecting?
A: When I first got into this business with my dad, I would literally knock on doors six or seven hours a day – 100 to 200 doors a day whether it was hot, cold or in the rain. I got really good because you have to get really good at it. Otherwise, you're going to want to blow your head off. I eventually was able to build relationships and the neighbors would tell me about their neighbors. When it was hot out, they'd bring you in and give you cold water. When it was cold out, they'd bring you in and give you hot coffee. And, you know, being a single guy, a lot of the ladies would be like, "You single? 'Cause I've got a daughter for you!"
Q: What was it like when you first started using the Mojo dialer?
A: To be honest with you, for the first six months I had it, I wasn't using it. My team was paying for it, so they canceled it and then I said, "No, no, no, I want it!"  So I started paying for it myself and I'd sit down on an average day and do 500 to 750 phone calls a day. I'd do 250 or 350 per shift and then get up, go do something, come back and then just crush it out. I did that for two and a half years non-stop.
Q: And now?
A: I do calls for about an hour a day and whenever I get a spare 15 minutes or so. We have a new agent, Marjorie, who has to do 250 calls a day. When I explain the Mojo dialer and the three lines and the call back method and everything else, people's heads spin. They say, "Where has this been my whole life?"
Q: What do you find most useful about Top Producer?
A: We have 228 different categories of contacts that we pull from. Like this person is part of the "A" email list or the "D" postcard list. We even have a candy list where we put people who we send candy to every Christmas. And a party list of people we invite to our parties. Top Producer does an awesome job keeping track of all our follow-up campaigns. You know, 80 percent of all sales happen between the 5th and the 12th contact with a prospect. It's all about the nurture, it's all about the follow-up. That's why both Mojo and Top Producer have schedulers. And the fact that those two tools can blend, that I can take my leads from Mojo and directly import them to Top Producer and assign a follow-up plan is amazing.
Q: So how has the integration between Mojo and Top Producer changed things for you?
A: The best thing is that I don't have to print out any paperwork anymore which is frickin' awesome!
Q: Can you compare that to before you took advantage of the integration?
A:  What I had done before was I'd use Mojo to make a call, then I'd make notes in Mojo and then type in the address to Chicago Title, print out the title report, make notes and hand over the papers to Eileen in my office. She'd then input those notes into Top Producer and assign it a campaign. Essentially, we've completely cut out the entire middle of that BS. Now we just directly import Mojo data to Top Producer with the click of a button, give it a follow-up campaign, send out a market snapshot and we're out the door.
Q: How much time does the integration save you?
A: Considering all the print time and copying over notes, I'd say we're now saving 10 to 15 minutes per lead, which adds up to an hour or more on average each day. The math adds up quite rapidly. You take five hours saved a week and multiply that by 52. It's a big deal.
Q: So do you ever still physically knock on doors?
A: You know, you've always got to be out there. I mean if they're not talking to me, they're talking to somebody else – I guarantee that. So, it is always recommended. If you're working a geographical area, you need to be hitting some from the air, some from the sea. You need to hit them online, on the phones and with postcards or some sort of mailer. Door knocking is still important, too, because you need to be omnipresent if you want to dominate in today's marketplace.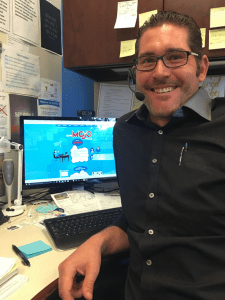 TIME SAVER: Greg McDaniel says the Mojo/Top Producer integration saves him a bare minimum of five hours a week, time he can devote to more business-critical tasks.
HOW TO SET UP AND USE THE MOJO/TOP PRODUCER INTEGRATION
Here are step-by-step instructions for customers to seamlessly use both products in tandem.
From Mojo:
Go to the Settings area.

Click on the Top Producer drop down menu.

Choose 'Show Top Producer Button.'

Click on the 'i' icon and copy the Mojo URL from the informational text.

Save.
From Top Producer:
Go to the top menu bar and click on your name, then choose settings from the drop down menu.

Click on Contacts.

Click on "Lead Set up."

Choose 'Other' in the list of Lead Providers.

Paste the Mojo URL that you had copied from the settings area of Mojo.

Enter your Mojo username (email) and password.

Save.
Once the Top Producer button has been activated, it will show up at the top of each contact form in Mojo. When you have a new contact or note you want to push to Top Producer, you simply press this button after completing your call, and the data will be automatically transferred. No more tedious paperwork. No more wasted time!
**
If you would like to get more tips on prospecting in Real Estate, check out the recorded Top Producer webinar featuring Greg.