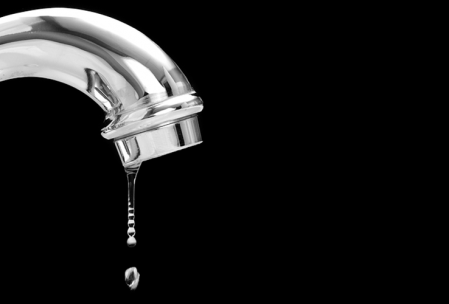 We've been hard at work improving and adding to our Marketing functionality in Mojo. A few months ago we announced the addition of marketing letters, envelopes and labels. Since then, we've been coding and testing the next round of marketing features. Today we're excited to announce that we've just released drip email action plans and with several key email improvements.
Action Plans
Action plans are a great way to set up follow up tasks to be assigned to contacts and leads in Mojo. The initial roll-out includes email steps to be used for drip email campaigns. Users can create robust drip email action plans and assign them to their contacts to compliment their phone prospecting efforts.
This added touch point with SOI, past clients, mets and have not mets is going to be a powerful tool to make more contact and set more appointments.
The next phase of action plans is in the works and will include follow up call, task and letter printing steps.
Increased Deliverability
Sending emails is one thing, getting them to the inbox is an entirely different thing. To increase deliverability we've added SMTP email sending in Mojo. Our clients can now connect their email service to Mojo instead of third party sending. This results in higher deliverability and more conversions.
We've made it easy to set up too! We've included the default SMTP settings for Google, Yahoo, iCloud, Aol and many more! This streamlines the set up process and gives our clients a great experience.
Great Looking Emails
A big part of converting leads with emails depends on sending great looking, captivating emails with solid call-to-actions. To power our new drip email feature, we added a simple to use drag & drop email editor. This new email editor is great for creating email content with various design and content elements. This results in a higher conversion rate vs. regular text emails.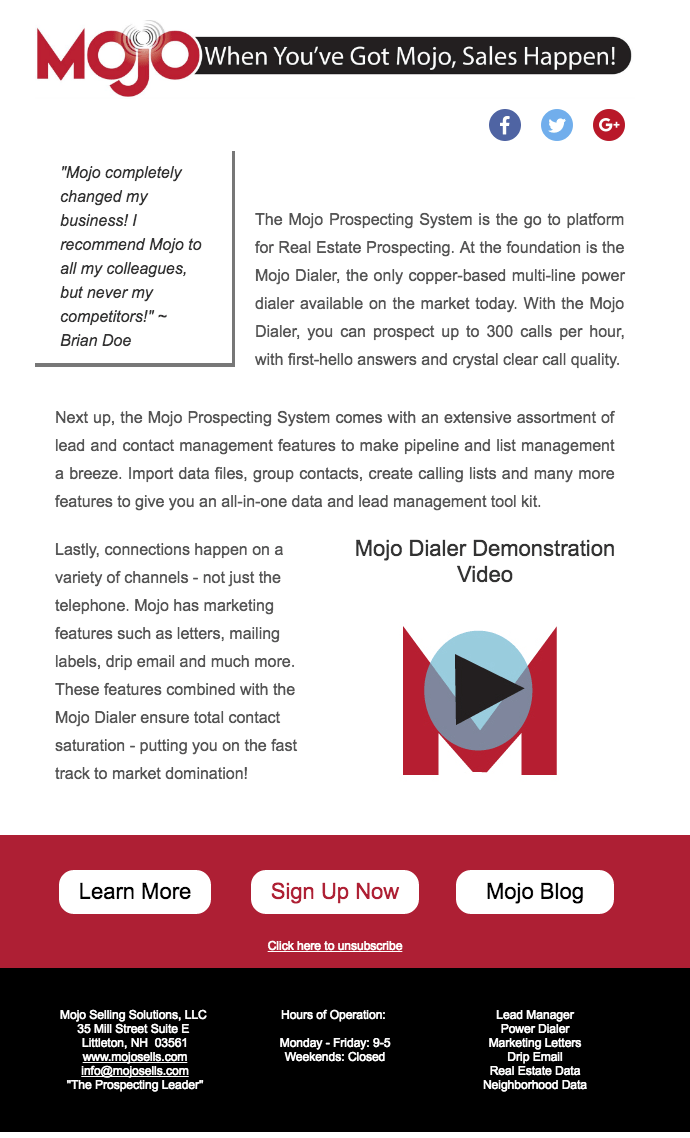 In the example above we created an email using social icons, buttons, links, and many other styling elements. Emails like this take just a few minutes to create, and it is included in the standard Mojo subscription.
Responsiveness
We live in a mobile world and emails need to look great across all devices. We've included responsive design in our email editor, emails render beautifully whether your recipient is in front of their computer, or on their mobile device.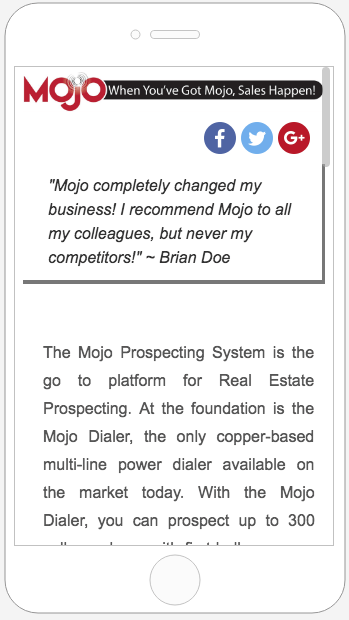 Email Feedback Loop
Lastly, we've made a huge improvement in transparency when it comes to sending emails from Mojo. We now report when someone has opened an email, clicked a link in the email (click-through), opted-out of the email campaign and much more. We even created an alert system to notify our clients when someone opens an email – so they can take immediate action if needed.
Conclusion
The feedback given to us on our new email features has been AMAZING! This makes us super excited to release the next phase of action plans, tying it all together. If you had told us five years ago we would write an entire blog posts on a feature not directly related to our dialer, we'd say you were crazy. We just did it and we can't wait to keep releasing new features for you to contact more people, have more conversations and convert more leads!
Already a client and have questions about our new marketing features? No problem, send us an email to tech@mojosells.com or call us today 877-859-6656.