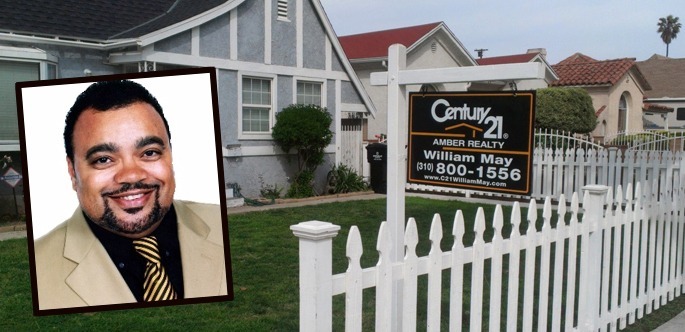 When you find a professional you like and trust, why go anywhere else? Noting that many people have a family doctor and a family dentist who get to know them over the years, Century 21's William May asserts that it is time for clients to think of their real estate agents in the same way.
"Having a family Realtor makes sense," says May, of C-21 Amber Realty in Torrance, California. "You never know what's going to happen in your life. Maybe you'll need to move out-of-state and want to sell for top dollar, or you might be underwater. Or maybe you want to refinance. A lifelong relationship with a Realtor can guide you through almost any situation."
Torrance, a coastal city of 145,000 in southwestern Los Angeles County, is home to the American Honda Motor Company, Robinson Helicopters, Alcoa, PC Mall and an Exxon Mobil Refinery that handles much of the state's gasoline supply. May says the economy is robust based on what he's been observing in the market: "Right now if you price a home correctly, it will sell quickly. It's not uncommon to sell the same day I list the property. It's been multi-offer madness. When someone puts a decent property on the market, you'll be flooded with offers."
In an ultra-competitive environment where inventory continues to be low, May credits Mojo's Lead Management and Triple Line Dialing system for giving him an extra edge with his prospecting.
"With Mojo, I can prospect like a bulldog. I lock in every morning from 8 to noon and just stay on the phone. Mojo saves a tremendous amount of time. There's no way I could ever call 600 people in two hours otherwise," he says. "You just have to prospect, prospect, prospect and you'll succeed."
"Mojo gets me in the right mindset. When you're cold calling, you come across a lot of negativity. You have to go through so many no's to get one yes. But you know that's the path to reach your goals. You just do it," he adds.
May is a relative newbie to real estate, switching careers three and a half years ago after running his own school bus company for 12 years.
"When I first tried prospecting, it was like watching paint dry," he recalls. "I'd dial 50 calls an hour by hand and was going crazy. Then I tried Skype where I was clicking numbers on the screen to dial. That was only a little better."
May was inspired to try Mojo's Triple Line Autodialer after hearing about it from his real estate mentor, James Festini, the celebrated Century 21 real estate sales trainer and coach. He regularly finds motivation in Festini's "Your First Day in Real Estate" podcast. May also received hearty pro-Mojo recommendations from two other prospecting mentors, Colton Lindsay and Deric Lipski.
"Once you use Mojo you don't ever want to think about going back to the old way. A lot of people wonder if the cost is worth it, but it more than pays for itself. My suggestion is to make a three-month commitment and be consistent with using it. If you sign up for Mojo and you don't stick with it, then you can't blame Mojo. In that case, it's you," he says.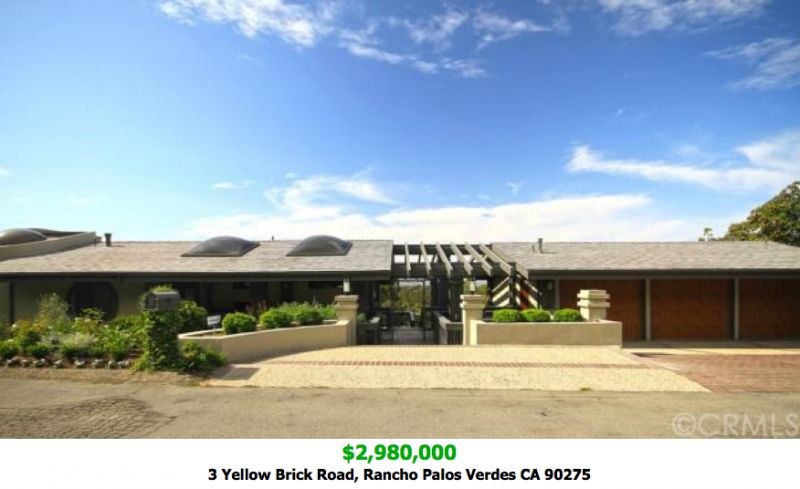 Real estate aside, May has immersed himself in the community as the host of a weekly local affairs radio show on Inglewood News Radio. The host has provided a forum for city politics and market news, ranging from updates on street repairs to area developers turning the old Hollywood Park horse racing track into 3,000 high-end homes along with a 300-room hotel and 600,000 square feet of new retail space.
Not to mention the biggest news in May's life: He's a newlywed, marrying his bride Gwen May this past spring.
"Mojo also gives a boost to my social life. Being more productive with prospecting gives me more time to take my wife to the movies," he says.
(What could YOU do with a little extra free time in your life? Check out Mojo's Real Estate Dialer and Lead Store for yourself and see how it can help you "prospect like a bulldog.")