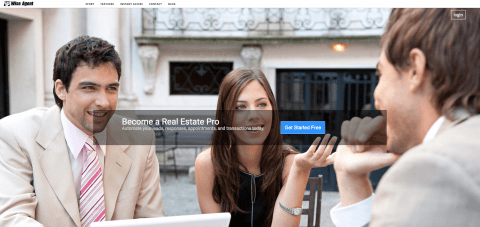 We recently worked with Wise Agent on an integration to make connecting their clients databases with the Mojo Dialer seamless.
Like us, the folks at Wise Agent are always looking for ways to increase their agent's productivity. Adding the Mojo Dialer to their integrations list was a force multiplier for our mutual client's.
The drudgery of exporting and importing from Wise Agent is history.
Our mutual clients can push data from Wise Agent to Mojo with a push of a button. Then, the system will automatically log them in to the Mojo Dialer to begin their call session. The integration also automates the push from Mojo to Wise Agent for leads and contacts that originate in Mojo. These leads include qualified expired, withdrawn, cancelled, FSBO and circle prospecting leads.
During the call session, call updates are sent back to Wise Agent in real-time. These updates include any contact edits, additional phone numbers, additional email addresses, call notes, scheduled appointments and much more.
Check out this video for details on how the integration works: 

Since these updates happen in real-time, our mutual customers have access to the many CRM tools inside of Wise Agent as soon as they qualify the lead – helpful in teams with both ISA's/telemarketers and agents working in unison. We're hearing this integration has already spurred incredible growth for many of the teams utilizing it.
If you are a Wise Agent customer looking for a way to maximize your agents time on the phone while seamlessly working the fruits of their labor in to your CRM processes, this new integration is a must have tool for your Real Estate business.
Already have the integration set up and have questions? No problem, give our awesome support team a call today!