The Redx sync was born over 7 months ago, today it remains a must-have efficiency tool for Realtors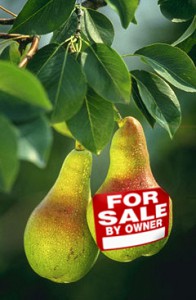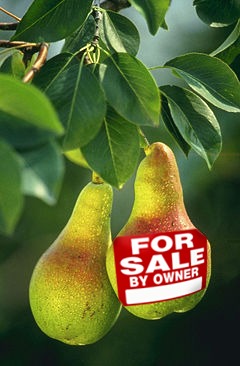 Picking up listings from For Sale by Owners (FSBOs) and expired listings (Expireds) is common practice among real estate agents. After all, these often-frustrated home sellers are prime candidates for a good real estate agent. But, while they're a sort of low-hanging fruit, FSBO's  are sometimes just out of reach.
FSBOs, by their very nature, are out of the MLS loop. Expireds, well, like outdated milk in the supermarket, they've been taken off the shelf. So, where do you find these juicy leads chock full of home sellers mired in limbo?
So Much Fruit, So Little Time
Many agents are familiar with REDX (the Real Estate Data X-Change), the digital masters of the FSBO and Expired data. They've got the golden fruit. All that stands between an orchard full of FSBOs and Expireds and you is the "ginormous" task of syncing up that data with your customer database and power dialer. Unless you have Mojo.
The Mojo 3-Line Power Dialer is the only power dialer that—with the push of a button—automatically synchronizes all the REDX data to your prospect database. And, the Mojo/REDX sync feature comes standard with Mojo. No extra charge.
Now, as powerful a tool as REDX is, it's not perfect; it's only as good as the data it receives. So, yes, John or Jane Smith are an Expired or FSBO trying to sell their home in Anytown, USA. But there are 10 John Smith and 9 more Jane Smith in Anytown.
So, using Mojo, you call the first one and inquire, "Are you the John Smith selling your home at 123 Easy Street?" If the answer is no, click "Not Owner" in Mojo and those Smiths are gone from your database.
Call on, and let's say on the fourth or fifth call, you track down the right Smiths, just click "Owner" in Mojo and two things happen: All the other prospective FSBO/Expired Smiths are deleted from the database and, now that you have the right FSBO or Expired, you can click on the Property Tab in Mojo and boom—there's the full MLS agent listing giving you everything you need to mold your pitch to Mr. and Mrs. Smith. You can talk intelligently about the property itself, reference the previous listing agent if there was one, and explain why you are the best agent to find the Smiths, the buyer they so very much want to have.
Want to learn more? Pick up the phone and give us a call (877-859-MOJO) or click here and we'll call you to let you know how to marry up Mojo with REDX and get the job done for the Smiths and the Joneses and any other FSBO or Expired in your territory.