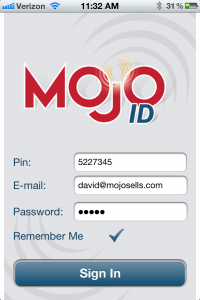 As sales professionals, if our phones aren't ringing, it's a problem. It could mean that we aren't generating enough value proposition for our contacts or perhaps, we aren't building the sense of urgency needed to get a response from our prospects.  Either way, if our phones aren't ringing, it means that we have far less opportunity to generate business.
The Mojo Dialer ensures that you will get the call backs you need to win. With our industry exclusive, copper-based multi-line power dialer, it is no surprise that a single prospecting session can easily generate 20-30 callbacks on the days following your session.
Now that we have that out of the way, I think you will understand my surprise when we asked members of our inner circle, some of the top Real Estate and Insurance professionals in the country, how they handled incoming calls to their phones after a prospecting session.
Here is the #1 response that we received:
"I let it go to voicemail and hope that they leave a message so I can research why I called them (what kind of lead) and then I call them back when I can and hope they pick up the phone"

Probably the most shocking response we got was from a Real Estate agent that closes over 100 transactions a year, they told us that they do pick up the phone when they get a callback but that they got butterflies in their stomach when they did because they feared sounding unprepared and disliked having to figure out 'who' the prospect was so they could pitch them correctly. Let me reiterate, this was from a seasoned Real Estate agent that closes over 100 transactions a year!
If a successful, professional Realtor gets butterflies when a prospect calls them back, there was clearly a need and opportunity for Mojo to come up with a feature that would make an impact on all of our customers and help ensure that they were prepared for every callback.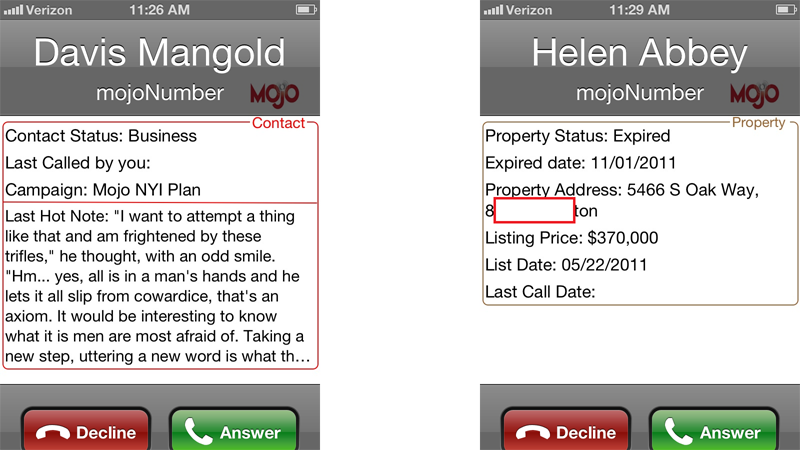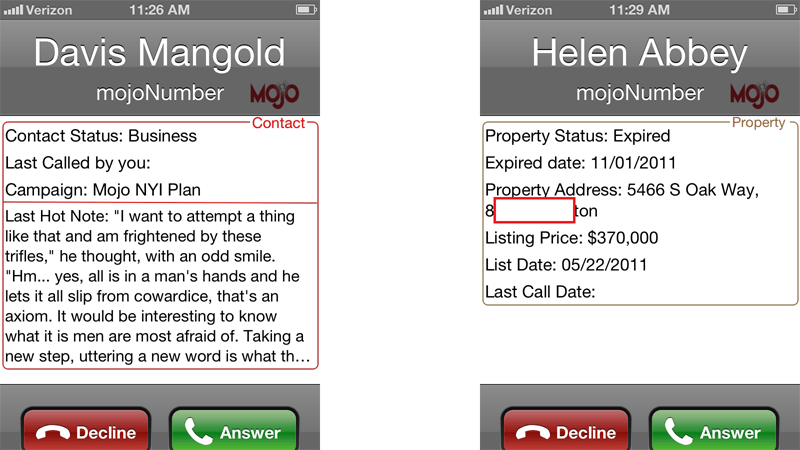 Mojo ID is our latest mobile application for the iPhone that syncs your contact and property data to your phone and lets you sync those records to your iPhone's address book as their own group. Once you have synced your data when someone calls you back from your prospecting session or someone you have worked with within Mojo, your iPhone will populate with their information and you will know who is calling you, when you last called them, what kind of property they have (if they are listing calls such as expired, FSBO, withdrawn, etc.), property address, listing price and a variety of other information that will help you answer your incoming calls with confidence.
Mojo ID is a no-brainer for anyone that takes prospecting and lead generation seriously and wants to take their best shot with every contact. Having the caller's information at your fingertips means that you spend seconds identifying the prospect before you pick up the call and all your talk time pitching and building your brand.
Mojo ID can be downloaded from iTunes and is used in conjunction with the Next Generation Mojo Dialer, Power Dialer, and Lead Manager.
Stay tuned for an upcoming Mojo ID post where we get down to business on just how awesome Mojo ID really is!