Mojo's Dialer and FSBO Data Service are Real Estate Prospecting Must Have's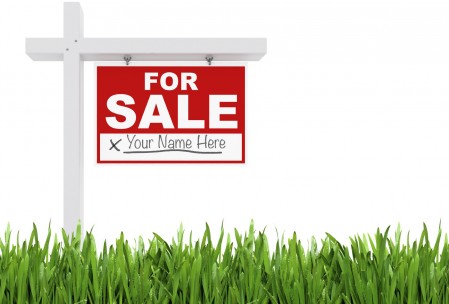 People who list their homes often find it a headache to sell their homes on their own. Your services could be just what they need for a headache-free selling experience.
This is going to take some time, research, effort and leads from Mojo's FSBO data service, to be successful. But the work you put in will be worth it since this is sometimes a neglected niche in the market. According to the most recent statistics from the National Association of Realtors FSBOs accounted for 7 percent of the 6,200,000 homes that sold in 2017. That translates to 434,000 missed opportunities.
A key thing to remember when you are trying to convert an FSBO to a listing is don't be pushy. These folks may have already had a bad experience with an agent which is why they are going it alone. Or, they believe they are doing the right thing financially. Whatever the reason, and this might sound nuts, try to help them. Give them some selling tips. Real Estate expert Ron Quintero even suggests offering to send them some open house and for sale signs, throw in a brochure box. When they eventually realize how hard it is to sell a house on their own, you are going to be the one they call because you were genuinely helpful.
The person listing his or her own house is, number one, trying to keep as much of their equity as they can, which is understandable. So acknowledge you understand that and then show them how selling a house by themselves doesn't actually save them money. You also may want to point out that according to NAR data, in 2018 the typical FSBO home sold for $200,000 compared to $265,000 for agent-assisted home sales.
Folks selling their houses themselves often don't know what they are getting into when they decide to sell themselves. They think they can stick out a sign and put an ad on the internet or local paper and someone will come and buy their house the next day or the next week. They aren't familiar with the intricacies of contracts, negotiations and closings. They don't know that it takes more than a sign to sell a house. (According to NAR statistics, when it came to advertising 36 percent used a sign; 32 percent didn't actively advertise.)
Now, you know if given the chance, you could easily handle these things. They don't know this, so you need to tell them. So you call an FSBO up on your mojo power dialer, and being more helpful than solicitous, ask them a few questions about their plans when it comes to advertising, holding open houses, what they will do if a potential buyer wants to use some creative financing to buy the house, contracts, addendums to those contracts, closings, etc. The more details they learn about that they didn't realize were part of selling the house, the better you are starting to look to them.
Now since you will have already done some research on the property from the fresh Mojo FSBO and Expired leads you received that morning, it's also a good idea, once you've established rapport to talk about the property itself. Pitch how you could advertise it and offer an opinion as to what some of pluses and minuses of the property.
"By watching and waiting, you can target FSBO sellers with properties that have been on the market longer than the average for listings," says Real Estate Business Expert James Kimmons. "You can study their property using Mojo's FSBO data before initial contact, do a CMA, and determine if a price adjustment must be made. Once you're ready to contact them, you come armed with solutions to their marketing dilemma."
The best part about this says Kimmons, is that you will not be competing with nearly as many agents as in other real estate niche markets.
"Your conversion percentage from FSBO to listing will become quite high as you gain experience," he says. "You'll be able to give examples and references of previous FSBO properties you've taken to closing. This can be a great real estate marketing niche for those who take the time and effort to perfect their approach. "
(Want to find out how you can benefit from Mojo's Real Estate Dialer and Real Estate Lead Service? Click here to learn more about how Mojo and their FSBO data can help you be more productive, better organized and dramatically improve your real estate prospecting results!)