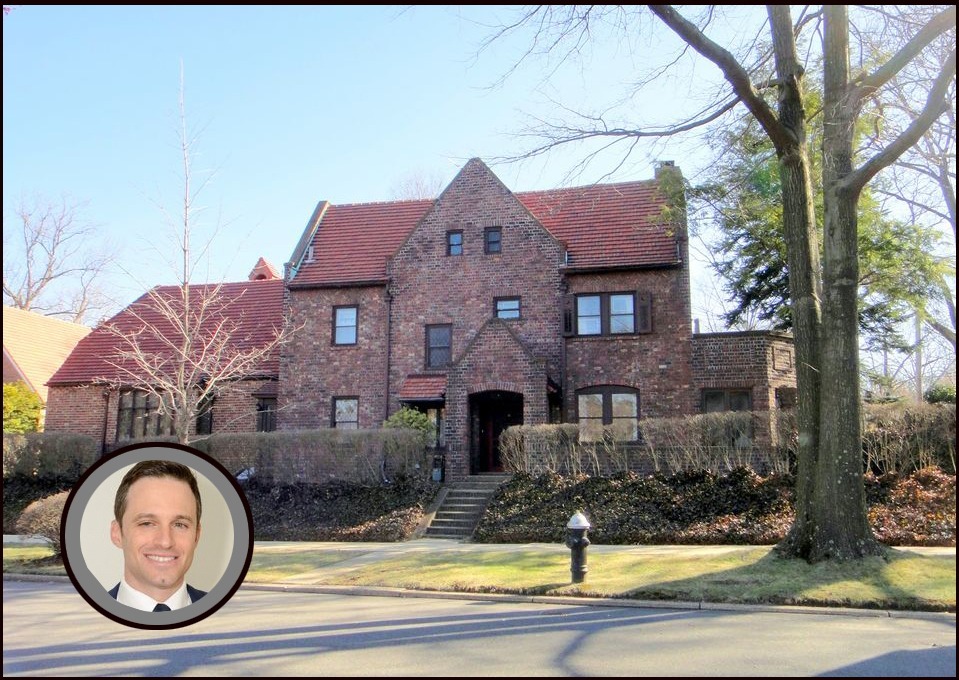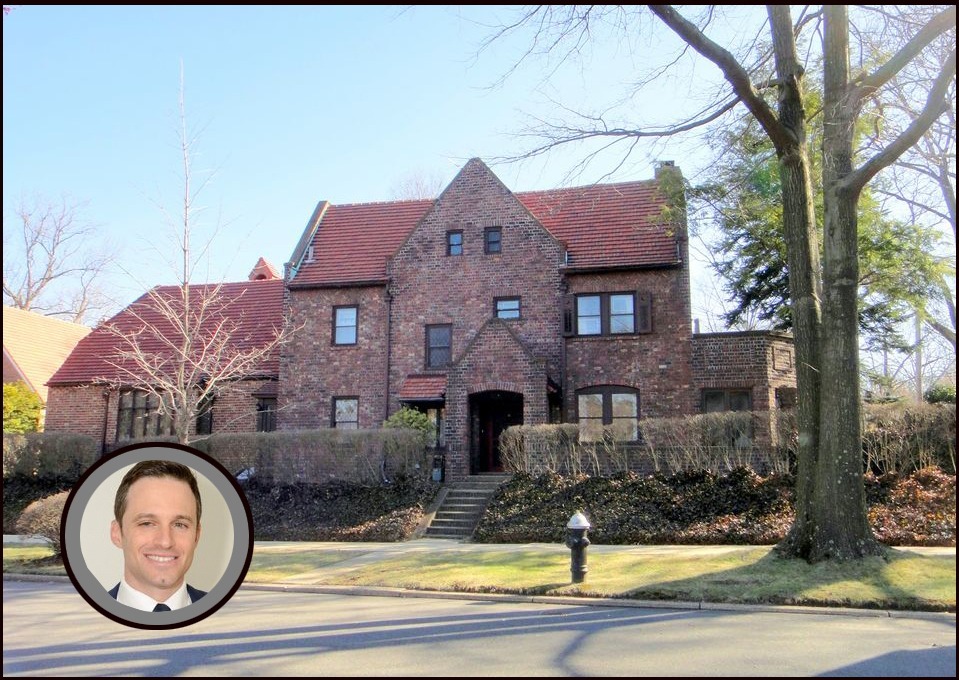 Keller Williams agent Ron Ferrara, who sells real estate in the Queens, NY area, remembers when he had a little too much "home" in his home office. Just starting out as a Realtor, following nine unsatisfying years working in the investment banking world, Ferrara downsized in every way he could. He moved back in with his parents and used his bedroom as his office.
"I had an air mattress blown up in it, and I would deflate the mattress and then go to work on my prospecting," he recalls. "I pretty much didn't make any money that year. It was hard. I lived off my savings. For the first month, I had no idea what I was doing. I was just calling random numbers by hand."
"But it was all worth it," he adds. "When I was in the corporate world, I had no control over my destiny. Owning my business is a dream. I can can work as hard as I want and get the results that I want."
Focusing on selling single-family and multi-family homes in Queens, with prices generally ranging from $450,000 to $1,000,000, Ferrara has noticed a fascinating trend. Despite the crowded conditions ("houses are on top of each other"), very few people want to leave.
"Inventory is low and it's been declining even further over the past few years," he notes. "When you get a listing and you price it correctly, it will definitely sell within a few weeks."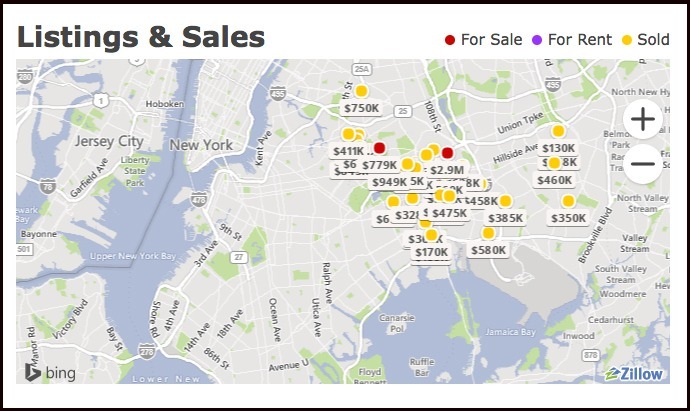 Queens: The Land Where No One Ever Leaves
Many of Ferrara's clients are working class retirees who have lived in the same house for 40 or 50 years. Some want to cash out on their highest-price asset and move down South where real estate is much cheaper. Some are moving in with their kids. But very few locals seem to be in a rush to leave.
"You know what it is? Queens is an immigrant community. Not just first-generation immigrants, but like me – my family is fourth generation. Once you come to Queens, you kind of get sucked in. A lot of people have extended family who live close by and a lot of friends who stayed here. They grew up here and sometimes it's tough to break that chain," Ferrara says.
Consequently, the New York Realtor has to have 200 phone conversations to meet one homeowner who is thinking about selling. Out of those rare people contemplating a move, only about 1 in 10 actually goes through with it.
To keep up with that lopsided equation, Ferrara needs to make 2000 prospect calls a day. And he does so with not one, but two Mojo Dialers running at full speed for four hours every day.
Mojo Dialer is the "High-Powered Chainsaw" of Prospecting
Every morning at about 8:30 a.m., Ferrara begins by importing his Expired leads from REDX into Mojo and then sits down to dial at his three computer screens. Two of the browsers are opened up to two Mojo dialers.
"I have two desk phones, and I have two headsets, and then I hit start on both dialers. Then it starts calling people. If someone picks up on the one, then I pause the other. And if both pick up the same time, I actually go into the same script with two different people. I'll just toggle back and forth with my mute," he explains. "The more people I reach, the more people I can help and the quicker I can reach my goals."
Sound complicated? Ferrara says he quickly got the hang of it with just a little bit of practice.
He first learned about the Mojo Dialer from a Mike Ferry training conference and now recommends the all-in-one, cloud-based prospecting system to everyone he meets in the industry.
"Say you're chopping trees for a living," he says. "Mojo is like using a high-powered chainsaw versus a knife. You could try to use a knife to cut the tree down, it might take you a year to cut a tree, or you could use the high-powered chainsaw."
"What I always tell people is if you're dialing by hand, you're just going to waste so much energy and effort just to dial, and check the numbers. The Mojo Dialer handles all that so you can focus on your conversations."
Always have access to your leads and contacts with the Mojo on the Go mobile app
Ferrara also highly recommends the "Mojo On The Go!" mobile app for enabling you to always have access to your customer database wherever you go. "I use it for my CRM as well. If I need somebody's phone number, I can just log right in. I like how Mojo saves my login. I can get into Mojo in two seconds. I'm on the road a lot. If I have an extra five minutes, I can just go into that month's lead folder and make a few more calls."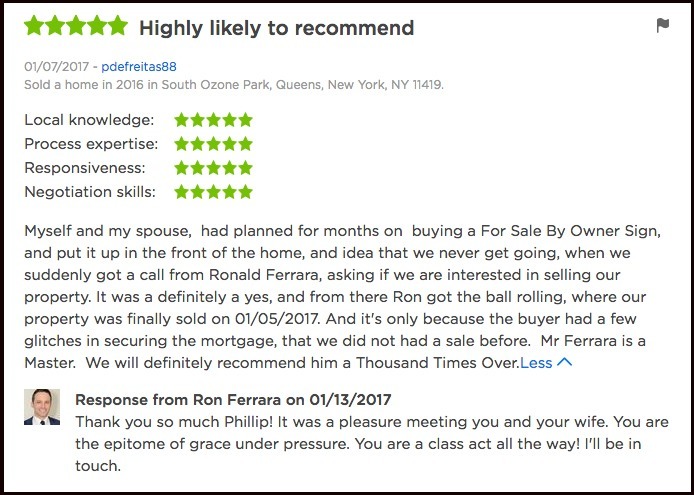 Advice For New Realtors
With Ferrara's inflatable mattress days being only three-and-a-half years ago, the contributing factors to building a successful real estate career from scratch are fresh in his mind.
"Connect with a great coaching organization like Mike Ferry, get the skills, and then just do it every single day as hard as you can," he recommends. "And you will see the results. It might take you a year or so to even start seeing it, but you'll get there!"
"I've also learned a lot of lessons on the phone," Ferrara adds. "Having an upbeat attitude, voice and manner over the phone really translates into better results. Subtle things really make a difference. When I first started out, I was scared to make calls, but I never get call reluctance anymore. If you're scared to talk to people, just go out and talk to 100 people. You'll get over it very quickly. It just goes away over time."
**
To learn more about the latest prospecting features included in Mojo, click here. If you'd like to share your real estate prospecting experience with the Mojo community, please email your story to info@mojosells.com.