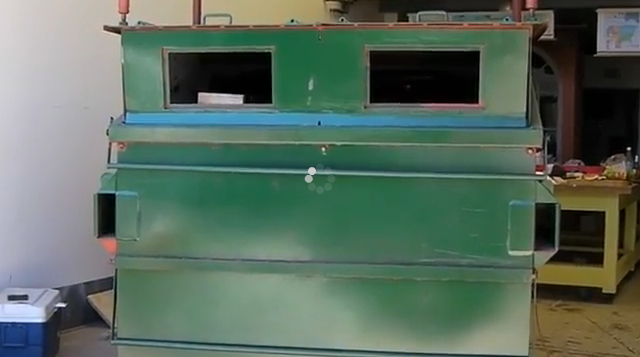 How often in your private conversations with fellow Realtors do you say "That house is a real dump!" or "The previous owners really trashed the place?"
Well, you can now throw that real estate metaphor out the window with this property, an actual garbage Dumpster transformed into a small home for what the architect calls "luxury living."
California performance artist Gregory Kloehn put hardwood floors, stainless steel appliances, electricity, plumbing, a six-gallon water storage tank, granite countertops, a stove and fuel storage for an outdoor barbeque into this sterile (we hope) trash bin. If his open house last weekend at the San Francisco Fringe Festival was a hit, could this become a new trend in economy living?
Whether you are selling a McMansion or a cozy lakeside cottage, every prospective buyer seems to covet natural light. With Kloehn's home, you can crank the ceiling up and down like the roof of a pop-up camper. The design feature has two advantages: 1. It camouflages the home from curious onlookers at night; and 2. Sealing the unit lets you sleep even if the area is flooded with street lights or flashing neon signs.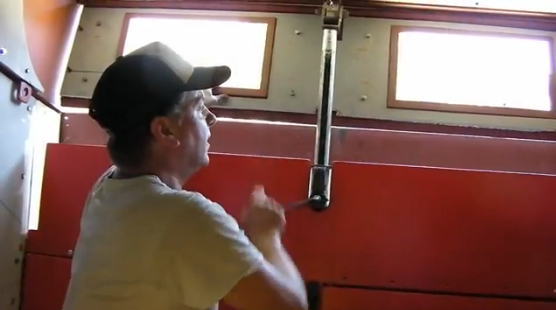 Kloehn, who also makes office space and sound studios out of discarded shipping containers, calls this his "Elite Waste" model.
This "Dumpster of your Dreams," snidely dubbed by critics as the ideal vacation home for Oscar the Grouch, challenges you to think about how much space people really need to live. What is most important to your prospective buyers when they are looking at a new property?  Do they care more about location, the back yard, the neighborhood, the school district, sewer vs. septic, town services, the crime rate or access to shops and restaurants?
What impact do you think this trash-themed home would have on neighborhood property values?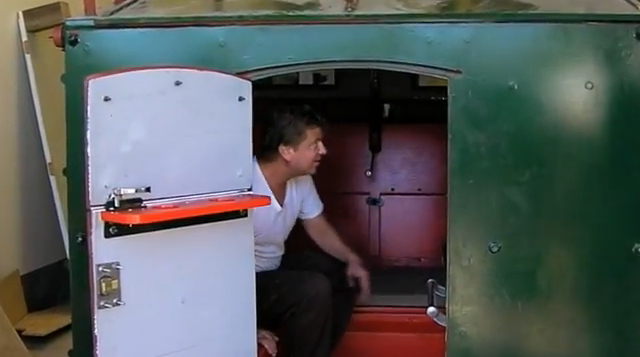 When you are making prospecting calls for sales leads, regardless if it is from Expired, FSBO, Just Listed or Just Sold lists or a Sphere of Influence (SOI) call, do you REALLY know what the property really looks like?
OK, granted it would be tough to masquerade this Dumpster as anything else in the MLS listing, but we've all seen our share of creative descriptions. Here's how this house is listed in the Fringe Festival Guide:
Welcome to Elite Waste's new line of Urban Homes. You are about to witness the newest trend in 21st Century living. Would you like to live in a home and never pay mortgage again? Simplicity and luxury optimized in our High End Dumpster home, The future of urban living has arrived!
All things considered, living in a Dumpster might not be so bad the Kloehn way. Heck, you could decorate the inside and outside with refrigerator magnets. And there probably are Manhattan studio apartments much smaller than this.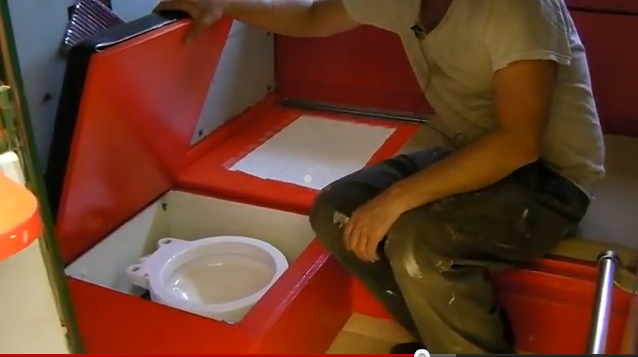 The only thing that makes me a reluctant buyer is the bathroom situation. No matter how well hidden the toilet is or how sweet the air fresheners, this home definitely is at high risk of smelling like a Porta Potty.
Or as one insightful YouTuber put it: "How long before teenagers set fire to it?"
You can watch Greg Kloehn show off his home in this video tour.
(Do you have a Realtor prospecting horror story, or better yet, a dream-come-true property to share? Tell us about your sales victories and challenges at tips@mojosells.com)