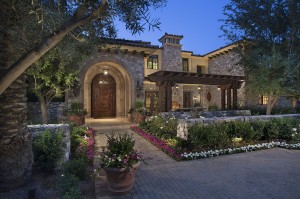 If you're a successful real estate agent — or on your way — you probably treat all your prospects and clients like celebrities. But admit it: Wouldn't it be fun to occasionally help a famous client sell their home?
For starters, check out baseball star Randy Johnson's palatial three-story Mediterranean-style home in Arizona, where he helped lead the Diamondbacks to their first World Series victory in 2001. Johnson, nicknamed the "Big Unit" because of his 6'10" height and menacing pitching style, also likes big living spaces to stretch out his arms.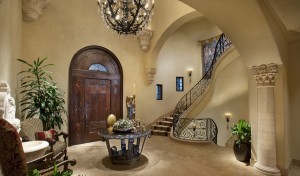 Here's how the Wall Street Journal describes a few customized features of his dream home, which is about to go on the market for $25 million:
"The room that currently serves as Mr. Johnson's office has wood-paneled walls, an adjoining poker room and a window that overlooks a three-car display garage for collectible cars. (There is also a separate eight-car motor court.) Other amenities include a sports-memorabilia display room, a pet suite with a washing station and a play area and a game room with a Western-themed billiards parlor and bar.

On the lower level of the home there is a 20-seat movie theater with stadium-style seating, a working ticket booth and a marquee. The home also has a recording studio, a separate stage with lighting and sound equipment and a collector's musical instrument showroom, which currently displays guitars.

The property includes a 1,746-square-foot separate fitness facility with a locker room and showers as well as a tennis court. There is also a swimming pool with a two-story water slide."
Realtor Robert Joffe of the Joffe Group (Berkshire Hathaway HomeServices) told the Journal that the Johnson family was looking to downsize now that two of their four children have grown and moved away from home.
If you're looking for more modest baseball-themed quarters, All-Time Hit King Pete Rose just sold his six-bedroom digs in Sherman Oaks, California: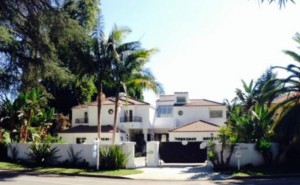 Rose, a star for the Reds, Phillies, and Expos, who is best known for his gambling problems, made a handsome profit on the property. He bought it with his second wife, Carol, in 1999 for $913,500, and sold it last month for $1.96 million with his new fiancee Kiana Kim.
Land, of course, is more scarce in California than Arizona. Rose's 4,700 square foot home sits on only a quarter acre (compared to Randy Johnson's five acre yard). The Big Unit probably has less tolerance for nosy neighbors, as he did not star in his own reality show.
Lastly, if you're a real estate agent who always wanted to be a professional athlete, the good news is that this also happens the other way around. There are baseball stars who want to be you!
According to Forbes, former Red Sox, Angel and Mets slugger Mo Vaughn has found a second chapter of success as a real estate mogul.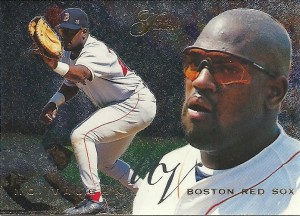 Vaughn, the 1995 American League Most Valuable Player, started his real estate investment and management firm, Omni New York, with three employees and has turned it into a team of 400 employees overseeing 8,000 properties.
The secret to success, he told Forbes, is surrounding yourself with smart people. "You are who you are around," he says.
Sage advice. We're in the technology business and know that no matter how powerful our real estate productivity tools are, they can only be as good as the people using them.
(You've heard of the Triple Crown in baseball? Check out the Triple Line Autodialer, the Mojo calling productivity tool that will make you the MVP of Real Estate Prospecting!)