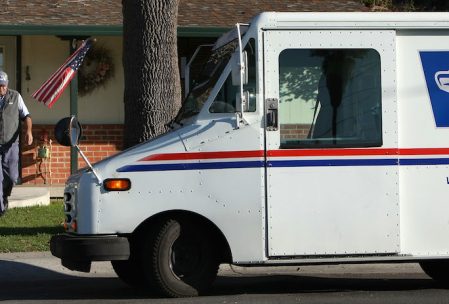 Send Prospecting Letters from the Mojo Dialer
We've always advocated for the active marketing approach – promoting real conversations with real people.
While we know passive marketing strategies can work to some degree, proof's in the pudding having conversations with prospects can reliably yield better results than print, social media and the like.
That being said, there can certainly be a synergy between active and passive strategies and we're looking to give our clients ways to capitalize on the benefits it can have on prospecting.
Prospecting Letters & Envelopes
The latest feature to hit Mojo is letters and envelopes. With this new feature, clients can easily create prospecting letters using our letter creator and then print them, with or without envelopes, singularly or in bulk.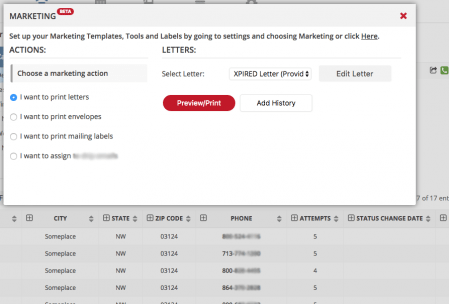 Here are some ways we think you'll find this useful:
Just listed/Just sold and Circle Prospecting Letters
Sending letters to a list of just listed/just sold addresses you've downloaded from the Mojo Neighborhood Search prior to calling them is a good way to prime your prospects for your call in the coming days.
"Hello Mrs. Jones, this is Jon Doe from ABC realty, just following up on the letter I sent. Did you receive it? Great!" -Enter remaining pitch here-
Expired/Off-Market Prospecting Letters
It's well-known that finding 100% of the contact information is not possible with off market data. This makes sending prospecting letters to those without phone contact information a great way to still make that critical contact. You can simply create a no-phone sub-list in Mojo (Mojo has this by default) and send these folks letters as they come in to your database. Don't sweat it, we make sure you know who you've sent letters to and who you haven't so you can avoid duplicate sends.
Another hurdle with calling off market leads is their being inundated with calls from other agents, sending them in to their 'turtle shell'. So when people just aren't picking up the phone, don't discard the lead, make sure to hit them up with at least one letter stating your intentions and ambition to get their home sold!
Sphere and Past Client Prospecting Letters
Staying in touch with your database is critical to receiving lots of referrals. Even simple seasonal letters about home maintenance, current neighborhood happenings or just a quick 'hello note', can result in huge referrals.
Here's an example circle-prospecting letter from our friends at Fearless Agent. If you don't have any letter templates in your toolbox, don't sweat it, your coach or even your colleagues, likely have templates that are proven to generate responses.
Example Circle Prospecting Letter
Dear XXNEIGHBORXX,

I am writing just to see if you may be thinking of selling your house.

Do you have any plans of moving in the future?

I want you to know that I do business completely differently that all other agents and it virtually guarantees you of two things:

One is that your house would actually sell, and two is that you would end up with way, way more money bottom line than you could get any other way.

If that is definitely what you're looking for call me today at: 555-555-1212. I pride myself on having developed a marketing plan that includes securing everything that you want, both protecting your investment, and enriching you well beyond your expectations.

At this point, however, my only goal is to have an opportunity to show you an alternative to the way "traditional real estate salespeople" do business.

My unique marketing system assures that your property will sell, and you will get more money, bottom line, than you can get any other way.

I hope to have the privilege of meeting with you.
The bottom-line: Sending prospecting letters to your leads just got super easy with Mojo. You simply select who you want to send the letters to, which letter you want to send, and print! It's really that simple:)
Of course, you may already have your letter needs covered and that's okay because  Mojo is likely integrated with your provider, and while we won't be printing the letters for you, we can certainly make the task of pushing your over a piece of cake!
We really hope our clients LOVE this new feature and we look forward to releasing more marketing features to make your prospecting efforts even more fruitful!