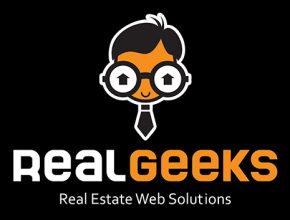 Real Geeks Mojo Dialer integration
We've made it pretty clear that we're focusing on integrating Mojo with the top CRM platforms, and we've delivered! Recently, we finished our integration with the folks at Real Geeks and we're excited to tell you about it.
Their team reached out to us last year because of a common request they receive from their clients – to integrate with the Mojo Dialer. They didn't just want some run of the mill integration though, they wanted it to be a fully integrated environment – not just a data push/pull . After several calls with our developers, the details became clear and we started to code. The process was fun and the team at Real Geeks were great to work with.
Seamless data connection for single agents or teams
A big headache for agents when using an external CRM with the Mojo Dialer is exporting/importing the data between systems, making sure notes update from each call to their CRM (manual process, yuck!) and keeping the two systems in sync. It requires a ton of effort and time – and a bunch of patience.
Just like many of our other integrations, this integration eliminates 99% of the work and keeps single agents and teams alike, on track prospecting their leads and database fluidly, in sync and with super efficiency.
Here is a list of some of the features in this new integration:
Push data from Real Geeks to Mojo, with a push of a button.
Push leads which originate in Mojo (ie seller leads) to Real Geeks once qualified.
Auto updating of all contact edits, call outcomes, notes, attempts and call recordings from Mojo to Real Geeks.
Real Geeks panel embedded in Mojo for integrated access to Real Geeks actions such as appointment setting, group changes etc.
The feedback we've received so far has been super positive and we look forward to learning more about how this new integration has affected the agents and teams we serve!
Are you a Mojo and Real Geeks customer? Great! Check out the integrations area of Mojo to find out more information about this great new feature.