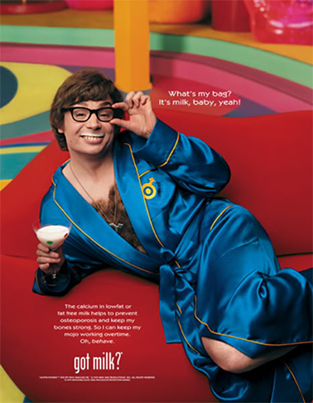 One of the most frequent questions we get here at Mojo Selling Solutions is "Did you guys take your name from the Austin Powers movie?"
No, we did not.
Here's what the word means to sales manager David K. England: "When you're at your best, thing just fall into place. When customers can't tell you no… when everything is going as planned… when you are living in a 'Yes World,' you have Mojo!"
And here's what Mojo means to Dr. Evil, the archnemesis of shagadelic spy Austin Powers… Click here or on the picture of Dr. Evil below to link to the video: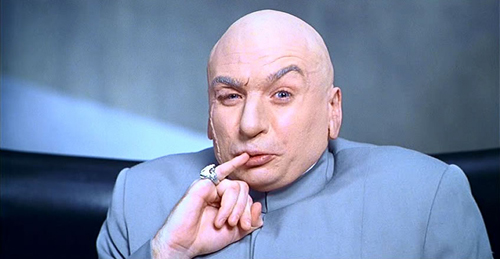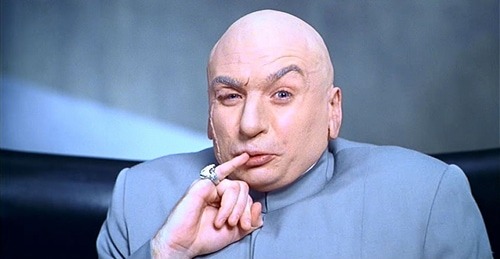 As Dr. Evil points out, Mojo is the "Right Stuff," the "Life Force," the "Essence" of who we are when we are at our best.
The Mojo Power Dialer is a telemarketing godsend, helping your phone sales staff be at their best.
Our Power Dialer and lead management software — ideal for professionals in the real estate, insurance and mortgage/debt services industries — boosts confidence by cutting through all the busy signals, wrong numbers and hang-ups and only connects you to live pickups. Nothing sucks the life out of a sales pitch than being stuck in the muck of phone calls without live prospects.
Here are some core features of Mojo lead management software and why it will put an extra zing in your phone sales attitude. We'll fully explore each feature in-depth in upcoming blog posts:
Triple Line Power Dialer: Dials at a blazing speed. When a call is answered, our power dialer is so fast you hear the "first hello," not the third or fourth.
Dynamic Deal Flow: Mojo has built-in business and sales intelligence; it tracks every call and qualifies the lead to dynamically move it to the next stage in your deal flow. You can easily track your leads through your sales pipeline, without any effort on your part.
Best news of all, unlike Dr. Evil, you don't have to STEAL your Mojo. It's available for sale right here.