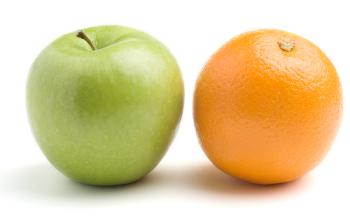 Comparing Mojo Dialer competitors? Read why the Mojo Dialer is the dialer for you whether you are in Real Estate, Insurance, or any other industry using the phone to set appointments and make sales.
Over the past several years, we've seen many Mojo Dialer competitors come and go, each one promising something newer and better than the next. At Mojo, we've always believed competition is a great thing, in fact, it is what drives our design and development teams to stay on the cutting edge of prospecting technology. With competition comes comparison and in this post, we want to talk about why a prospective client will be more successful with the Mojo Dialer versus other products in the marketplace. All dialers look the same on the surface. However, when you get past the paid endorsements, fancy websites, and savvy salespeople, and look at the speed, reliability, features, and support of the dialers on the market, the Mojo Dialer stands out from the pack!
Triple Line Power Dialer | Speed
More and more, single-line dialers are popping up in the market. We have nothing against single line dialers, in fact, we offer a version of our triple line dialer as a single line only, however, if you are in the market for a dialing system, chances are you are looking to contact the greatest amount of people in the least amount of time; a single line dialers just don't get the job done. The Mojo Triple Line dialer dials out over 3 dedicated lines, taking your one line (office, cell, home,) and turning it into a personal call center, connecting you instantly when someone picks up the phone. Whether you are looking for a Real Estate Dialer, Insurance Dialer or Sales Dialer, the Mojo Triple Line dialer will connect you with more people.
Bottom-line: Make sure you ask the competition how many calls they make per hour, after all, your time is your most valuable asset.
Copper Line Technology | Reliability
At Mojo, we know reliability, in fact, we are the only multi-line auto dialer on the market using copper-line technology, the most reliable and clearest voice connection available. That's right, while other companies switched to unreliable VoIP technology, we stayed with copper, a tried and trued technology delivering first hello connections, fantastic call quality, and little to no risk of dropped calls. When prospecting with Mojo, clients have no idea you are leveraging technology to call them because there are no delays, no 'robot-like' sound quality, and never a chance of a dropped call. There are other dialers using copper line technology, but they are single-line systems providing very little efficiency gains over dialing by hand.
Bottom-line: Make sure you ask the competition if they have VoIP-based systems. If so, scratch them from your list. A great first impression when prospecting on the phone is critical to your success and VoIP dialers just don't deliver.
Lead Management, Enhanced dialing logic, and Mobility | Features
Okay, we admit, we have an unfair advantage here. The Mojo Dialer has been on the market for 8 years now and we've received tons of feedback from thousands of customers on how we could improve it. From dialing logic, to ensure you successfully penetrate every calling list and lead, to the freedom of mobility with our family of mobile products, the Mojo Dialer is the smartest, most efficient, and technologically advanced dialer on the market today. Here is a partial list of features you can expect from Mojo (in no particular order):
Single and Multi-Line dialing options: Serving the needs of a wide range of industries.
Advanced calling filters:  Call a list from where you left off, call by status change date, call by attempts, and by contacted or not; just to name a few.
Mojo on the Go! for iPad: The only dialing app available on the market allowing you to fully utilize the Mojo Dialer on the go!
Google Maps and Zillow access: Access real-time data while prospecting listings giving you the ammunition to overcome concerns and objections.
Lead Provider Posting: Forget time-consuming file importing with live lead posting. We accept posts from the Redx, Vulcan7, Arch, Cole Information, and Kunversion.
Mojo ID for iPhone: A groundbreaking iPhone application giving you key contact information in real-time when you receive callbacks from prospecting sessions.
Click to Call: Easily make your scheduled follow-up calls using our Click to Call feature. Simple and fast follow-up calling makes them easy to complete!
Google Sync (beta): Sync your Google Contact and Calendar with the Mojo Dialer, keeping all of your information organized in the cloud.
Top Producer Data Push: Push your new contacts and notes made with the Mojo Dialer to your Top Producer account.
Call Hammer: A feature we pioneered years ago, the Call Hammer feature makes sure you call all numbers associated with contact before moving on to a new contact.
Customizable Data Fields: We know square pegs don't fit in round holes, no matter how hard you push. Mojo allows you to create unique data fields to meet all of your data needs.
Data Management Tools: Import your data, massage your data and organize your data to match your workflow. With Mojo, you can work your contacts and leads from cradle to grave.
Lead Store: Leverage our Mojo Neighborhood Search, real-time FSBOs, Property Data, Expired Property Data, and Skip Tracer data services.
Dialing Reports: It's no secret contacts equal contracts (our old company motto), our Mojo reports let you hone in on the many metrics important to being successful on the phone.
Bottom-Line: We've been around for a long time and some of our competitors have caught on and offer a few of these features, but no one offers the vast feature assortment the Mojo Dialer does, just ask them.
We know how to support you and your team, technically and through innovation | Support
The biggest differentiator between Mojo and our competitors is support. At Mojo, we are experts in dialing technology, period. Unlike many of our competitors who are either lead providers, lead generation companies, or resellers, we design, support, and maintain what we sell and are not simply 'white labeling' another vendor's product. By white labeling, our competitors have their hands tied implementing customer suggestions and providing a truly reciprocal and supportive relationship.
Our support has always been and always will be, delivered through phone, ticket, knowledge base, videos, and email. We employ a staff of technical support, customer service, and client success representatives who are trained in Real Estate, Insurance, and other sales-related industries methodologies ensuring you have the best experience implementing our power dialer into your sales routine.
Additionally, our development teams work intimately with our support team in implementing customer suggestions and designing new feature ideas and improvements that improve your ability to set appointments and generate sales over the phone.
Bottom-Line: We set the benchmark for customer support and continue to exceed customer expectations with the help of our many support representatives and developers, dedicated to making you as successful as you can be.
If you are shopping for a power dialer or auto dialer, do your due diligence and shop around. We're confident you'll like what we have to offer and look forward to having you join the thousands of other agents in our rapidly growing Mojo family!