Introducing the new Mojo Dialer Google Sync (
Beta

)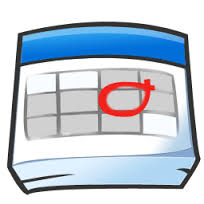 One of the most requested features in the past year, the Mojo Dialer Google Sync was top priority for our development team following the release of the new web-based Mojo Dialer.
Google Calendar Sync.
The new Google Calendar sync allows Mojo customers to sync their Mojo appointments to their Google calendars and vice versa, giving them the power of keeping their calendars synched across the web. By authorizing the connection between Mojo and Google, any appointments scheduled while dialing real estate leads, insurance leads or any other lead type, are automatically pushed to their Google calendars in the cloud. This means alerts and appointment information will be available across all platform types including all mobile phone products.
Google Contact Sync.
The new Google Contact sync enables Mojo customers to sync Google contacts from their Google account to their Mojo groups area, making calling on past clients, customers and SOI a simple process. Additionally, if while dialing leads, an agent qualifies a lead as someone that needs to be in a Google group, the simple assignment of the lead to one of the Google groups in Mojo immediately adds the contact to the corresponding group in their Google account.
The Mojo Cloud just keeps growing with the addition of Mojo Dialer Google Sync.
You will see from our blog and recently released Mojo Dialer updates, we have been hard at work making the Mojo Dialing System the most versatile sales tool on the marketplace. It is our goal to continue to offer new 'time saving' solutions with each version update. The 'Mojo Cloud' just keeps growing! The Mojo on the Go! for iPad has been downloaded over 2500 times, the Mojo ID app for iPhone has been downloaded 2000 times and our new Mojo on the Go! for iPhone will be released soon. Today, we released the Google Contact and Calendar Sync (beta) and in the next week, we will release the new Cole Information data push.
2013 has been the year of Mojo innovation and 2014 is shaping up to be even better! Stay tuned for updates.