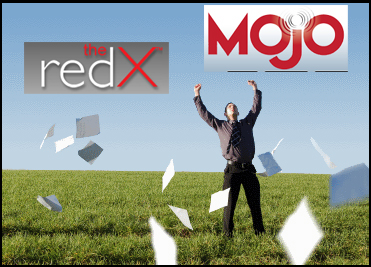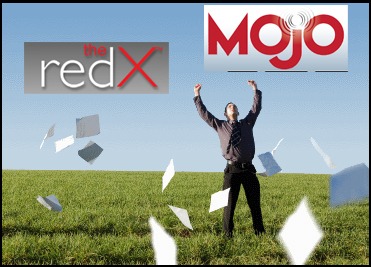 OK, so we all agree that there is no magic formula to improve your real estate sales performance.
It's a simple equation:

MORE LEADS = MORE SALES CALLS = MORE APPOINTMENTS = MORE DEALS
If you're on this blog, you likely already know how Mojo's Triple Line Power Dialer makes your sales team three times more productive by ensuring ALL their time is spent chatting on the phone with no time wasted with hang-ups, wrong numbers or answering machines.
BUT let's go back to the first part of the success equation. There's no one to talk to if you don't have the phone numbers in the first place. Where do all those expired listings and For Sale By Owner (FSBO) listings come from anyhow?
For FSBO listings, it requires checking newspaper and on-line real estate ads daily and then manually cross-referencing if it is a duplicate lead from weeks or months before.  For each expired listing harvested from the MLS, agents have to monotonously repeat the following five steps:
1. Cross check against the MLS Actives and Solds to see if it is relisted or sold.

2. Look up homeowner information on tax records.

3. Go to online people search companies and do a search on homeowner's name, property address, and mailing address. Some searches require fees for each piece of information.

4. Cross reference phone numbers against the National Do Not Call Registry.

5. Check their own note system to see if they previously connected with the homeowner.
Pretty dizzying, huh?
Real estate agents tell us it can take an average of 5 to 15 minutes to research contact information for each expired listing. That's a lot of time and energy just to verify if the phone number is worth calling, especially since many of those calls may result in a 15 second conversation or hang-up.
When you are playing the numbers game, it makes sense to reduce the aggravation ratio. The less time you spend vetting numbers, the more time you spend talking to actual people. After all, phone numbers don't make any purchasing decisions.
Real Estate Data X-Change (The REDX) is an expired and FSBO listing research company in the United States. They mirror our philosophy that sales people need to be spending their time selling, not pressing buttons or clicking the mouse.
Heck, you can't get carpal tunnel syndrome from talking!
We recently caught up with Renita Dastrup, REDX's director of business development. In this brief Q & A, she explains why REDX and Mojo are the best combination since peanut butter and chocolate.
Q: Have you gotten any feedback from real estate agents regarding their stress levels?
A: The most common feedback is how we make life so much easier by doing the menial task of look-up so that they can focus on making connections with people.   Many agents say that after spending hours looking for information, they are drained of the energy needed to make the call.  Many agents have a fear of dialing the phone (call reluctance) and having the REDX system allows them to focus on connecting with the homeowner on the other end.
Q: So how does Mojo fit in as a logical extension of REDX?
A: Mojo is a perfect solution when it comes to agents with call reluctance.  It's amazing how just the simple task of dialing the phone will cause procrastination. It's like trying to give yourself a shot — it's so much easier and quicker to give the nurse your arm and brace for the pain, and when it's all over, it wasn't that bad!  For the agents that don't have a problem with making phone calls, they can make so many more calls then if they were to just dial the phone.
Q: Why do you recommend Mojo to your clients versus other competing services?
A: We are already set up to export to Mojo so that makes it easy for the agents, plus Mojo has the ability to recognize when a lead has re-listed and stops the agent from making a call that won't lead to a listing.
Sometimes we refer to prospecting like panning for gold.  REDX narrows the mountain down to a manageable pile of dirt that has the highest potential for a golden return.  Mojo would be like a sieve that would help you sift through the dirt faster!
Q: How does the bad economy play into the prospecting equation?
A: Many coaches and trainers are saying that in this economy back to basics is essential, and prospecting is the number one activity an agent can do to get business.  REDX and Mojo both are productive tools that help get the agent out there in front of prospective clients and use their time wisely.
(To learn more on how Mojo can dramatically improve your real estate prospecting in this tough economy, click here.)