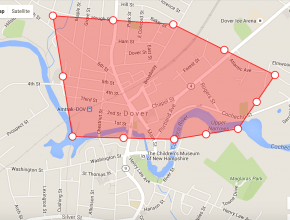 Ask the Agent: Brett Tanner
With a total topping $170,000,000 Sold in 2013 and 2014 and more than 2,500 homes sold, it's safe to say Brett Tanner and his team know a thing or two about real estate prospecting.
As a leader, innovator, investor, and top-selling real estate agent, Brett Tanner blends a unique marketing methodology with a result-driven approach for today's real estate market. These days, Tanner owns a real estate brokerage with over 150 agents, multiple businesses, flips 30+ homes per year, and is a national speaker and trainer. And prospecting was one key to that success.
Tanner recently chatted with Mojo about the benefits of prospecting and real estate cold calling.
What are the benefits of Real Estate prospecting, specifically, cold calling?
When I first got started I started out by door knocking…. What I realized is when I went out and door knocked, my goal would be to get someone's phone number so I could follow-up later. And when I went out and networked, my goal was to get a number. So ultimately I had to take those phone numbers and I had to come back and then I'm essentially calling them.
There's only two ways to get business in real estate, either marketing or prospecting. And what I realized was first of all I could call using Mojo. I could call maybe 300 homeowners in three hours. Whereas if I was to door knock, I'd be lucky to touch 30 to 40 doors. And if I'm only going to door knock 40 doors and of those, I'm probably only going to talk to 15 to 20 people. So at the end of the day, the numbers might be only 10. And that's a really hard job. You're out there, and I'm in Arizona where it's hot, you're driving around, I mean that's a brutal three to four hours, versus I sit in my air-conditioned office with my headset on. So I kind of realized, I could cut out the first three or four steps and just get on the phone.
And as my business has grown, the change that I've made, even if I'm doing marketing to drive leads in, the leads don't just jump up and raise their hand and list with you or buy from you. You've still got to call them, prospect, cultivate. So all of our leads, no matter whether we prospect or market, go into Mojo and then we work them from there.
Agents are often hesitant to cold call in real estate, why is that and how do you overcome that?
Perfect, so here's what I'll say: I have a team of 20 and I have 12 people right now who show up every day at 9 a.m. and they are on the phones from 9 a.m. to noon. Five days a week for three hours a day.
And again I started this business on the phone, and I started out with just me doing it. Once I got to two people doing it with me, I stepped back and watched them do it and then now I kind of manage the machine.
But really when you want to get an agent on the phone, you've really got to overcome two things: one, who are they going to call, what's the list? What's the dialer? We've solved that, the dialer is Mojo. The second is, what are they going to say?
So people's fear of being on the phone all revolves around those two things. And that's what I love so much about Mojo, because they've solved the who because you can go to the lead store and you can get expireds, get just solds, you've got options there that will tell you who to call.
And then the 'what' to say when you call, that's just a matter of getting a good script and there are so many good scripts out there.
From there I think the other reason people don't commit to it is that they don't realize that no one sounds good on the phone the first day. Here's what I tell everyone who comes into my company: after 90 days of calling three hours a day you're going to sound like the best person ever on the phone provided you do it three hours a day for 90 days. It's just that easy. There's no secret, there's no way you can shortcut it, it's like a 90-day MBA on the phone and you'll be awesome.
Which is better, the hard sell or a more consultative approach?
I think anytime that you can educate is a good thing. But I have to say I think a lot of people are using that (consultative approach) because it's easier to say here's some information, here's some information. But at the end of the day you have to be closing for that appointment.
You have to be closing. If they are filling out a lead form or they're calling on a sign, and if they get off the phone with you and they call another agent, the next person is probably not going to be as soft and consultative.
We're really pushing for the appointment right when they call and then adding value. So I would definitely say you want to balance it out. I think there's a place for it. But if you are calling brand new expired listings and you're going to try a real slow, soft approach, I will tell you it will not work.
How much practice do you do before hand?
Everyone should be operating off of a base script. The first 10 seconds to three minutes of the call should all sound the same. Some people say, 'oh I just wing it,' well, you wing it and you can't get consistent results over time.
The conversation is going to take itself where it needs to go, but we should start with a basis of a script. So there's a lot of talk about role-playing and script practice. I think it's definitely got its place and I think when you're starting out, role-playing and script practice is hugely valuable. We've done it on my team, but I'll tell you we don't do it anymore. And the reason is, if you're on the phone for three hours every single day in a room full of other people, you get really good at it. So I don't know that you need to sit here and role play with people when I'm doing this all day, every day.
What are the biggest mistakes agents make while they are prospecting?
By far the single biggest mistake that I see people make when they are prospecting is they don't track their numbers. So they don't know how many hours they're on the phone each week, how many calls they're making, how many contacts they made, how many appointments and how many nurtures they got.
So what we track is the number of hours on Mojo, how many calls we made in that time, how many contacts we had, if we got a nurture lead –which is anything we couldn't set an appointment on, but they are looking to do something inside of a year—or an appointment.
When I look at an agent, and they say well I'm on the dialer a lot and I say, well, that's great, how much is a lot? How do you grow your numbers if you don't know what you have?
What was the best tip anyone gave you or one that you learned on your own?
I would say, no matter how you are getting your business, the real estate business functions off the phone. So no matter how you go out and meet people, at some point it's going to involve you picking up the phone and calling them. And in this business the more calls you make, the more contacts you make. The more contacts you make, the more potential for income that you have. So if any agent out there wants to make more money, it's going to involve talking to more people.
And so to me, getting on a dialer or getting on something that allows you to make more calls in less time if you want to have a big business or increase your business, that's the easiest way to do that.
And even if you're a referral based agent or your business is largely referral, call the people in your database more. So I would say anyone who is not on a dialer should be on one, and by tracking it you would know how to systematically grow your business over time.
To learn more about the systems Brett uses for cold calling and lead generation, head on over to our website www.mojosells.com and watch our informative videos, download our brochure and start building your prospecting system today!