Set your goal. Enter your progress. Stay on track with Prospecting Analyzer.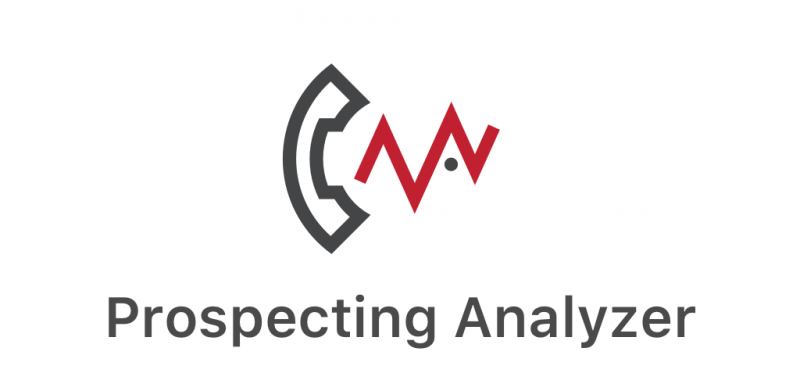 Setting goals and monitoring progress towards them is the ultimate motivator – especially true when it comes to prospecting and no goal is more important than appointment setting. This is the reason we're so excited about the latest app in our family of mobile products – the Prospecting Analyzer.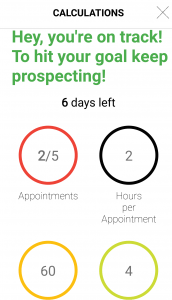 Prospecting Analyzer is a powerful, yet easy to use mobile app. The user simply enters their appointment goals by week or month, and enters their prospecting stats after each session. The Prospecting Analyzer does the math and keeps them updated on their progress and let's them know if they are on or off track.
Not a client of ours? No problem! The app is available on both iOS and Android platforms, free of charge to anyone that prospects.
App users who are not Mojo clients add each prospecting session manually via the app. They enter the appointments set, prospecting time, calls and contacts made – it's that simple.
Mojo Dialer clients get the a few added benefits.
First, Mojo clients get a stand-alone Prospecting Analyzer in Mojo (we recommend syncing them and using both for updates on the go). Second, the app will automatically update after each Mojo Dialer prospecting session, with no manual entry required.
Lastly, The Mojo system will display real-time progress towards goal while prospecting – how cool is that!?
How to use the Prospecting Analyzer.
The Prospecting Analyzer can be found in both iTunes and Google Play. Once you download the app to your device, follow the instructions below:
Open app and enter your appointment goal, either weekly or monthly. *Please note: weekly goals run Monday through Sunday.
Once you've entered  your goal, add your prospecting progress by clicking the Add Progress button. You will enter your prospecting time, appointments set, calls made and contacts made. Do this after each prospecting session.
You can now begin to review your progress by clicking on the 3-line icon at the top of the app. Once clicked, you will see your progress towards goal as well as your overall stats (how much time prospected, contacts made and calls made to set an appointment on average.).
Connecting to the Mojo Dialer.
Open your app and click on the cog-wheel.
In the settings area, click on Connect to Mojo Dialer.
Open your Mojo Dialer account and navigate to Settings> Prospecting Analyzer> Connect to Prospecting Analyzer.
Use your devices phone to scan the QR code on the screen.
That's it, you're connected!
Check out the Prospecting Analyzer introduction video below:
You can get the Analyzer for iOS HERE
You can get the Analyzer for Android HERE
To learn more please visit the Prospecting Analyzer website.