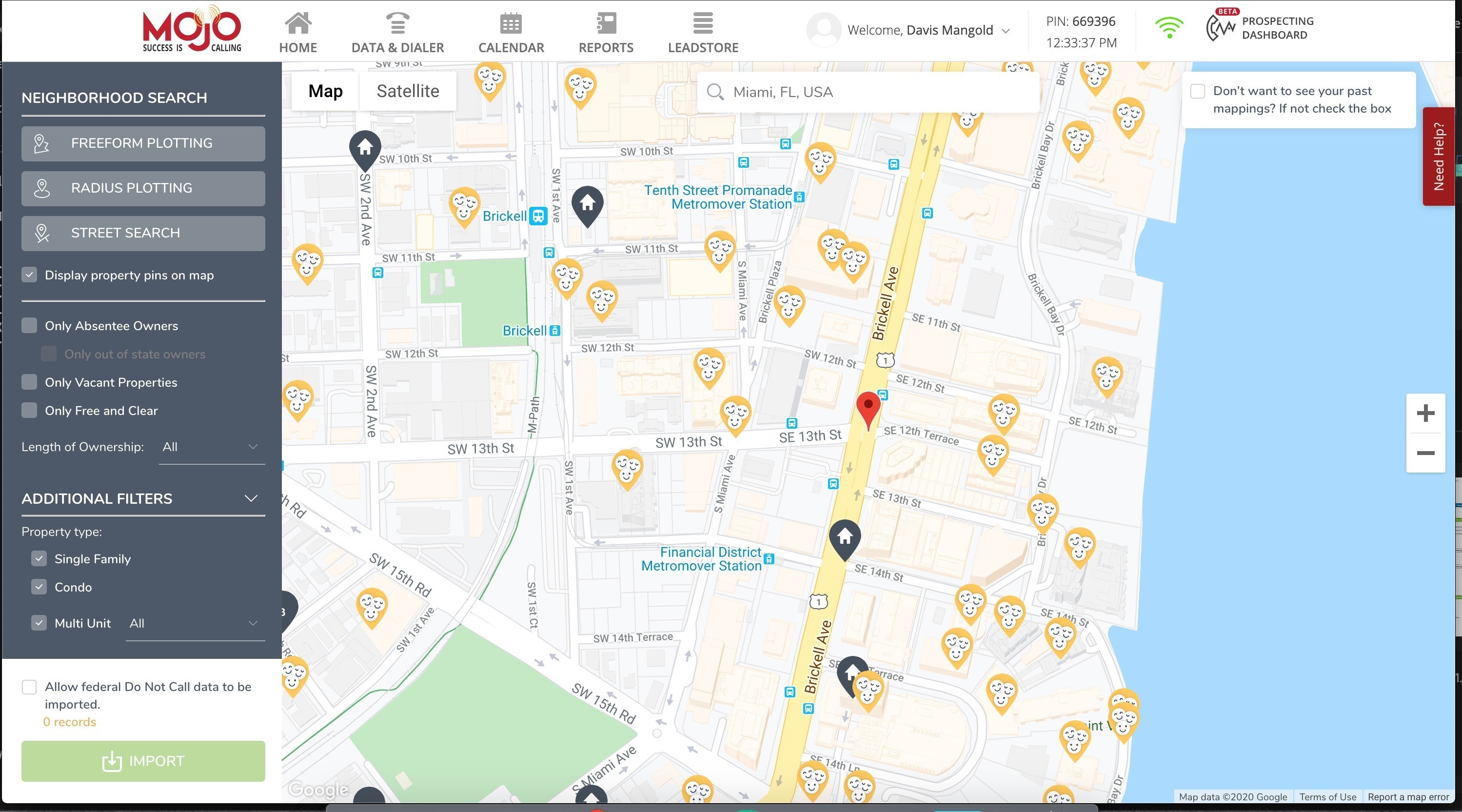 Neighborhood Search: Dial-In Your Circle Prospecting with New Enhanced Data and Interface
Last year when our team sat down to discuss revamping two of our popular data products, we knew we'd have to go big! One product in our sights was our Neighborhood Search. We wanted to completely rework it from the ground up and create the most powerful circle prospecting data source.
Our first goal was to give access to not only contact and phone data but also property and tax data. We hit the jackpot when we finalized terms with the nation's largest property data provider.
Once we had the new property tax and deed data, we then had to redesign the user interface of the Neighborhood Search to best leverage the enhanced data. To do this, we threw the old design out the window and started from scratch.
Extract the data you want with powerful new filters.
What we came up with is a super slick, easy to use interface with 'drill down' filters so our clients can target exactly the types of properties they are looking for when circle prospecting or trying to find the right deal. Realtors and Investors alike can now drill into our vast dataset and grab precisely the properties and contacts they want to target such as absentee owners, multi-family properties, vacant properties, various LTV's, free and clear, length of ownership as well as many other property characteristic filters.
Get all the details with a simple click on the map.
Our map also got some big updates. We interfaced with the latest in Google maps technology. Now, you can zoom in to view your circle prospecting target area and see the pins associated with the properties. Give one of those pins a click, and you'll see the property and contact data before you every import them into Mojo. Now that's slick!
Property information at a glance.
To ensure our users would have this powerful information at a glance when using Mojo we added a new property tab on the contact form. This property tab contains all the property and ownership information in an easy to read format. This will lead to more productive conversations and more conversions.
Circle Prospecting with no limits.
The best part of our Neighborhood Search is that unlike our competitors. we have no set limits to how much data you can bring in daily or monthly. Add to this no set-up fees or contracts, and a low month-to-month price, we simply have the best product to meet your needs whether you are a real estate agent circle prospecting or an investor targeting the best deals.
We don't know what life after Covid-19 looks like yet, but we do know real estate is here to stay and Mojo's Neighborhood Search and related services are what you need to list more homes and close more investment deals.
Check out the Neighborhood Search today in the Mojo Leadstore!