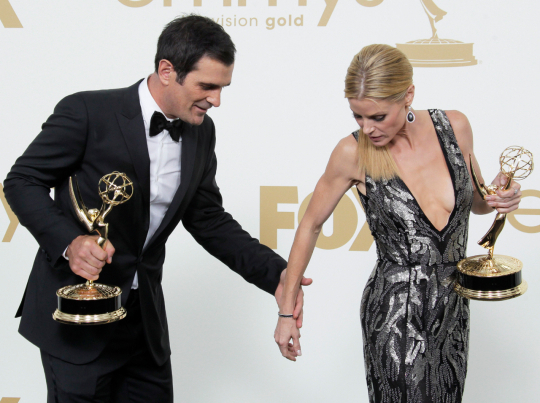 A hearty Mojo congratulations to actor Ty Burrell, who beat out some steep competition from his "Modern Family" colleagues to win a comedy Emmy the other night.
Why do we care about this on a real estate prospecting and lead management software blog?
Because Burrell's alter-ego is Phil Dunphy, the funniest real estate agent on television!
Several memorable episodes of the hit ABC sitcom have focused on the sales and marketing challenges of the industry, including:
SLOW DOWN YOUR NEIGHBORS —  Phil learns that his new client happens to be a thorn in the side for his wife Claire, who is angry how fast the woman drives in their neighborhood. Phil must weigh his need for a hefty sales commission with his desire to maintain peaceful household relations. He doesn't welcome the stressful duplicity involved in keeping the women apart: "I wish I were one of those people who thrives on the danger of leading a double-life. You know… Bruce Wayne… Peter Parker… Hannah Montana."
THE MUSICAL MAN — Wanting to keep on the edge of modern real estate marketing, Phil shrinkwraps his minivan with a photo of himself with his family and the slogan: "I can't be satisfied until you're satisfied!"  However, the layout of the wrap-around ad has a picture of his wife alone with the slogan along with a cell phone number.  In a similarly unintended context, the picture of his oldest daughter Haley appears above the words "Let me make your dreams come true!"  Phil soon starts to get a barrage of inappropriate phone calls with heavy breathing. He's horrified, but in a bizarre way, his soccer mom wife is flattered that she still can evoke that kind of response from men.
STRANGERS ON A TREADMILL — Will goofy dad humor play over well at a dinner of fellow real estate agents?  Phil's family is a little nervous that his jokes may bomb when he is the keynote speaker at the Southern California Realtors Banquet (the "SCARB"). To "save" him from embarrassment, his wife Claire hides his notecards so he has to play it straight. Turns out that Phil's improvisational lines are a huge hit, making him the Jay Leno of the real estate world. (You can listen to Phil's killer speech here!)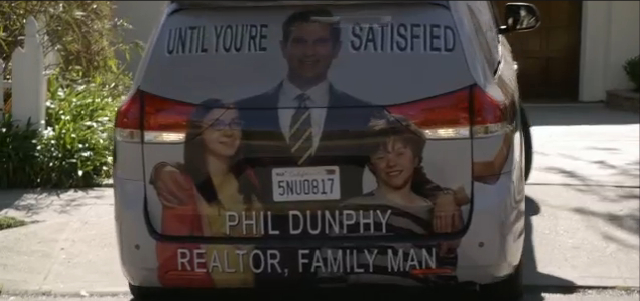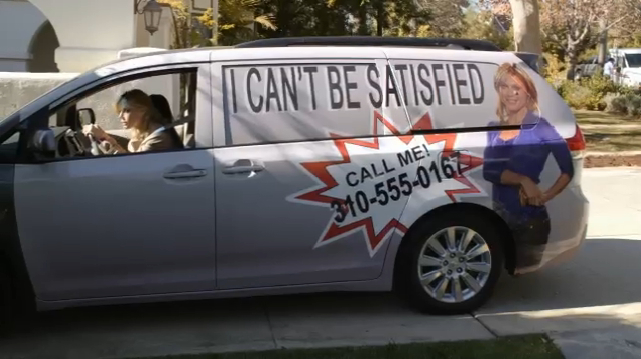 The Emmy-winning scriptwriters of Modern Family definitely have their thumb on the pulse of the real estate world and what it is like to be a sales agent. We've seen the politics of an Open House, the personality-centric marketing campaigns and the pressures of making a living off commissions.
Now we wish the producers would go one step further and base an episode on the ups and downs of prospecting. Show us Phil when he's tapping into his Sphere of Influence for potential new leads. Show us Phil when he's mining FSBO and Expired listings. Give us a plot line surrounding the Triple Line Power Dialer!  How about some dialogue about Phil making cold calls from his car with Mobile Mojo!
Realistically, we recognize that the behind-the-scenes hard work of real estate sales isn't that funny.  But the results can make you very very happy.  Check out all of Mojo's real estate prospecting tools to find out how to become the Phil Dunphy of your local market — without embarrassing your family.