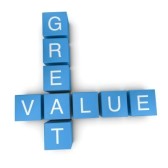 Whether you are a new Real Estate agent just starting out or a veteran agent adding FSBO prospecting to your lead generation, the Mojo on the GO! app and the Mojo FSBO service are paired to offer you the most affordable FSBO dialer on the market.
Our Mojo on the Go! iPad application is the companion application to our Mojo Dialer, allowing you to power dial your leads over our multi-line copper-architecture from an iPad, just as you would in our hosted, web-based Mojo Dialer. There is one big difference though; with our web-based version of Mojo, agents must purchase a dialing license to dial, not the case with Mojo on The Go!. That's right, when we developed our mobile app, we wanted agents to take full advantage of being mobile and included single line Touch-to-Call in our hosted lead management licenses.
Touch to Call allows agents to auto dial leads one at a time with a push of a button, saving them the hassle of hand dialing each number.
Earlier this year we released our new real-time FSBO lead service with the goal of offering quality data for our Real Estate agents to call on, and we nailed it! And at only $25 per month, our new FSBO lead service is a no brainer for any agent looking for the highest quality FSBO leads at the most affordable pricing.
When you put it all together, with our Hosted Lead Management license and our real-time FSBO lead service, you get a FSBO Dialer on the iPad with FSBO leads for only $35 per month. Best of all, you always have your data, notes and contact history with you everywhere you go. Watch the video below to see what it looks like in action!
Watch and see how easy it is to prospect FSBO leads for only $35 per month!