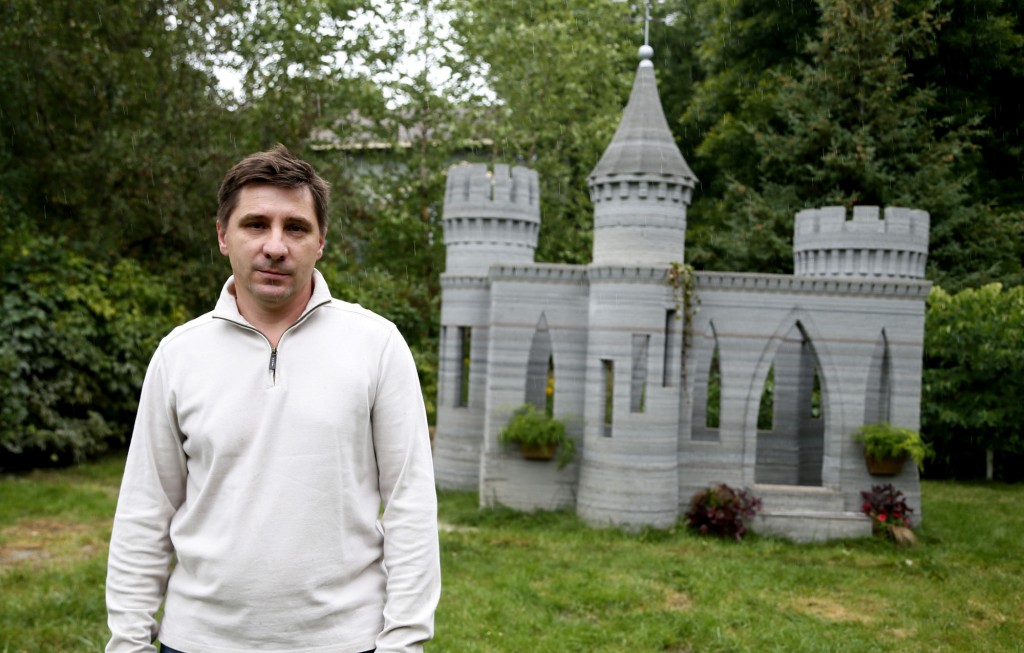 Sci-fi technology that rivals the efficiency of the Mojo Real Estate dialer.
It sounds like something out of a fairy tale: A magic machine can take a drawing of anything and create a real version of it at the press of a button.
3D printers, of course, are no fantasy. They're being used today create prototypes of toys, machine parts, artificial limbs, and even hamburgers on demand. The "ink" can be made from food, biological materials, plastic, metal or concrete that dries and hardens in layers.
Now we can add real estate to the impressive list of achievements.
In Minnesota, engineer and building contractor Andrey Rudenko recently constructed a 12-foot-tall concrete castle in back of his house by using a giant 3D printer.
Inspired by smaller plastic printers, Rudenko built his own concrete one from rails, beams and a control box that instructs the device to print out CAD design and architectural drawings. According to the Minneapolis Star Tribune, the engineer slowly began experimenting with rudimentary box designs and then moved up to the castle.
Though 3D printer manufacturing is still in the experimental stages, imagine how its widespread adoption could radically change the real estate equation. One of the biggest causes of a sluggish market is when there is low inventory. Low supply "greatly hinders the buyers' enthusiasm," Lawrence Yun, chief economist for the National Association of Realtors, recently told the Wall Street Journal. "They're making a major expenditure. They don't want to see two homes — they want to see 10 homes before buying."
Everyone likes to have more choice. If a Minnesota homeowner can now print a small-scale concrete castle in his yard, why couldn't prospective home buyers eventually choose from a menu on a computer screen and watch a vacant lot become the home of their dreams?
In China, construction company Yingchuang New Materials Inc. has been working on even more ambitious real estate projects.
Using 3D printers, the company built 10-one room buildings in less than a day that will become part of a Shanghai industrial office park. According to Computerworld, the printers meticulously apply each layer like squeezing out frosting from a pastry bag.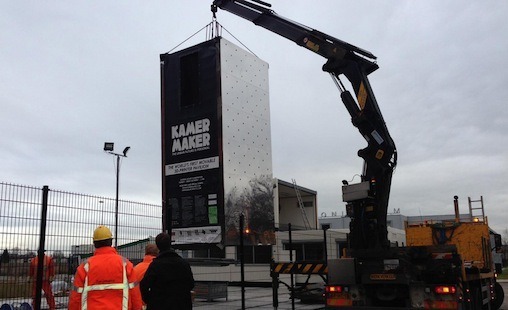 "As outrageous as it sounds," reports Computerworld, "such machines can already extrude concrete walls with internal reinforcement fast enough to complete the shell of a 2,000-sq.-ft. house in under 20 hours."
What do you think? How do you think radically changing the way homes are constructed will impact your real estate business?
One thing's for sure: No matter how they get built, homes will continue to be bought and sold. And you'll still need to prospect and figure out the most efficient methods to find buyers and sellers and play matchmaker, and the most efficient way for you to prospecting for listings is Mojo's Real Estate Dialer.
That will never change, whether you're selling a concrete castle, a plastic skyscraper or a traditional brick townhouse.
(Mojo's technology is focused solely on making you a better, more productive real estate agent. Find out how the Mojo system can triple your calls and automatically manage all of your leads and prospects at the press of a button. Try Mojo today!)