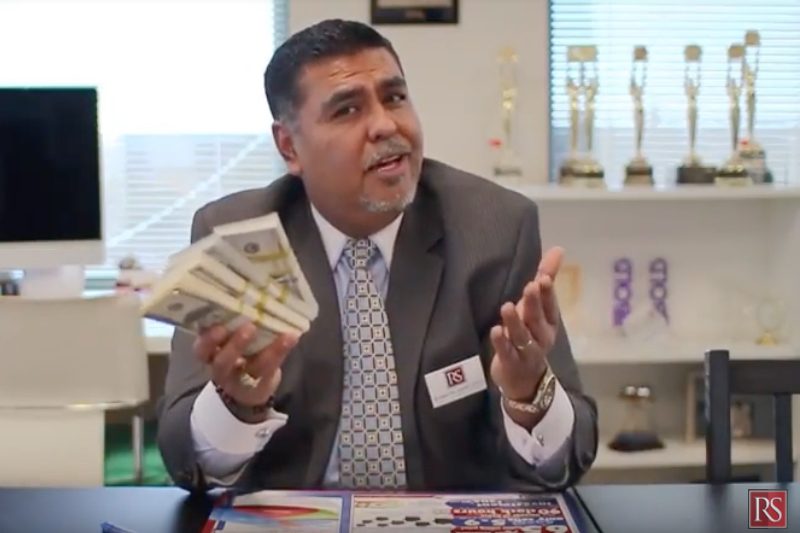 Keller Williams real estate agent Ramon Sanchez, who closed 44 deals in 2017 and sold 43 homes the year before, remembers when it was much easier to double his annual sales.
In 1991, his first year as a full-time Realtor after juggling multiple part-time jobs, he sold one house. The next year, he sold two.
"It was during the recession and it was a buyer's market – not like it is today," recalls Ramon, who runs the Ramon Sanchez Real Estate Group in Southeast California. "But the thing that attracted me to this business was the unlimited potential, how much opportunity there was out there. When I was working as a bus driver and as a security guard, no matter how hard I worked, I got paid the same as the other guy. In real estate, hard work translates into more rewards. I knew it was a much better way to create the lifestyle that I wanted."
Working with his wife Sandy, the team's marketing and field coordinator, and one agent, Ramon covers the areas of Long Beach, Lakewood, Downey, Whittier, Pico Rivera, Bellflower and Norwalk – desirable bedroom communities on the outskirts of Los Angeles.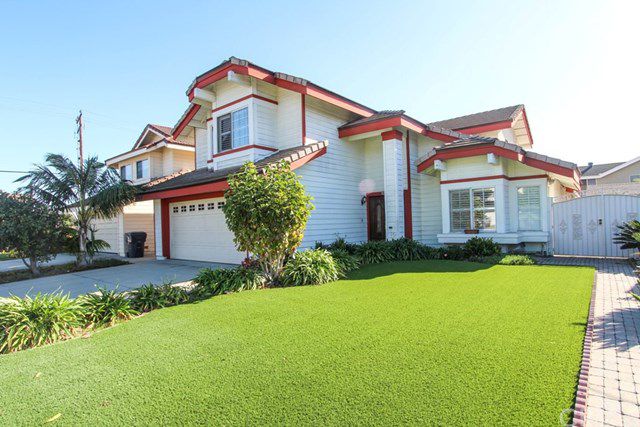 One of Ramon's secrets to success and avoiding becoming an "AFA," an "average frustrated agent," is real estate prospecting – aggressively seeking out opportunities rather than passively waiting for them to come to you. According to the National Association of Realtors, the average agent sells only three to six homes a year.
"I recently read the book 'Fanatical Prospecting' by Jeb Blount, and I'm convinced that whoever prospects the most is going to win the game the most," he says. "That's the bottom line. In my more than 25 years in real estate, that's what I've learned. It's all about lead generation."
"Mojo Doubles My Prospecting Productivity"
Ramon's primary prospecting tools for the past four years have been the Mojo Dialer and Lead Manager. He uses the power dialer and lead management software to land a minimum of 32 contacts a day.
"The beautiful thing is that it used to take me about four hours to get my 32 contacts, but now with Mojo, it takes me only two hours," Ramon says. "Right off the bat, I get two extra hours that I use to make more calls, do some social media marketing or take care of other business. When you use Mojo, you're buying back your valuable time."
In addition, Ramon says he values how well Mojo integrates with REDX and Top Producer, other real estate lead platforms he's been relying on for years.
"I love how easy it is. I just open it up, sync my data and boom! I'm ready to go in less than a minute. Before Mojo, it used to take me an hour and a half or so to load all the expires, cancels and withdrawns. Mojo has made it simple to sync with pretty much any other system app so you don't need to reinvent anything," he says.
"If a lead becomes a nurture – like if they want to sell in three months, six months, or next year – then I just push a button and it goes right into my Top Producer. And then once my assistant sees it in Top Producer, she grabs it and puts it into our different campaigns," Ramon adds.
(Note: Mojo is now fully integrated with Zapier, a third-party platform which allows you to seamlessly connect Mojo with more than 500 other business software platforms, including Salesforce, Contactually, Infusionsoft, BombBomb, Happy Grasshopper, and more.)

Advice For New Real Estate Agents
From his more than 25 years in the business, Ramon offers this advice for new Realtors:
1. Join a Team – "If I were to do it over again, I would have joined a team because there is structure. They know what they're doing and provide leadership to help you be more accountable with yourself. When I first started out, there were a lot of things I was needlessly reinventing."
2. Think of Your Car as Your University – "When I'm in my car, I'm constantly listening to audio books. It's my university. The books are all about business and personal development. Just feeding myself good stuff. I don't listen to the radio. I got to guard my heart and mind."
3. Let Math Be Your Motivator – "Always track your numbers. Right now I know that I'm making $133.12 every time I make a contact. That's a powerful motivator to work the phones. I set weekly goals and play a game with them. I know if I want to make 50 grand, I divide $50,000 by $133.12 and get 375 contacts. I know that's what I need to make my goal this week."
4. Don't Sound Scripted – You've got to know your scripts because you never want to sound like you're reading. The only way is practice. You need to naturally integrate your script into your conversation and put your personality into it. I laugh with people. I joke with them. But most importantly, I listen closely. Learn to listen to their tonality, the way they answer the phone."
5. Get Off Your Rear End – "When I make phone calls, I like standing up to create some energy. I use my hands a lot when I'm prospecting, and people can feel my energy. You want people to feel a good vibe when you're on the phone with them. But remember you're also not on the phone to be social – always keep your end in mind. Your goal is to get an appointment. That's really the only purpose of you picking up the phone. Get that appointment."
6. Maximize Every Second – "I use a headset because I don't want to be holding the phone if I need to write something down. Because you're not hand-dialing with Mojo, there's always spare moments here and there where you can review your notes or business plan. You can multi-task while the phone is dialing."
Lastly, Ramon advises, is think of Mojo as an investment.
"I remember when I first signed up for Mojo, I was like, 'Man, I don't know if I want to spend $150 just for something to help me talk.' But then I made $26,000 on my first deal from Mojo and I did the math," he says. "Well, $26,000 divided by $150 is 173 – Mojo had already paid for itself 173 times! Everything after that is all gravy."
**
(Interested in learning more about how Mojo makes real estate prospecting easier and more productive? Watch these product demos on the Mojo YouTube Channel. If you'd like to share your prospecting stories, please contact us at info@mojosells.com.)