How New York's Ray Cooper minimizes stress and maintains his edge in an ultra-competitive real estate market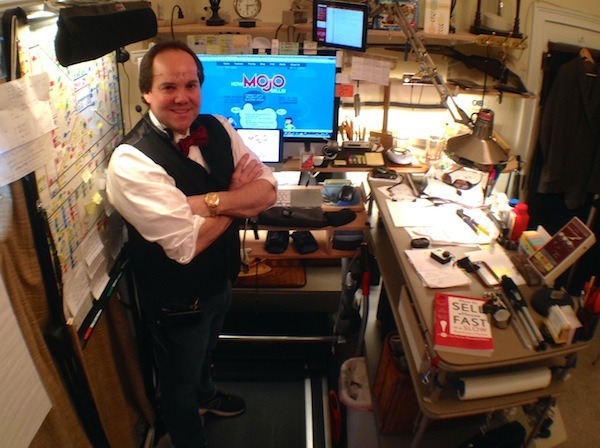 When you know what you want, you don't achieve it sitting down.
That's the philosophy of Long Island real estate broker Ray Cooper, of Ray Cooper Realty, who keeps up his frenetic sales pace with the help of a treadmill desk.
"It's hard to be on the phone making 150 calls a day if I am not amped up. I have to stay upbeat and positive and I have to be standing – and that really can only come from exercise. I'm more energized when I'm on my treadmill," says Cooper, author of "How to Sell a House Fast in a Slow Real Estate Market."
Specializing in high-end luxury properties, the "walker and talker" sometimes logs up to 7-10 miles a day while talking to prospects. His market, too, is getting healthier.
Cooper notes a steady upswing in Nassau, Queens and Suffolk counties with the average home selling for $445,000 now (Dec. 2013) compared to $337,000 last year. In addition, there's now an 8-month supply of homes compared to an 11-month supply a year ago.
Despite the impulse of bargain hunters to try to buy and sell homes without help, Cooper says his fellow real estate brokers are far from becoming an endangered species.
"Do-It-Yourselfers are realizing that not everything goes on MLS," he says. "When you don't do proper due diligence, you are risking tens of thousands of dollars. If you are buying or selling real estate, you need an unbiased third-party opinion about the value of the property, the conditions of the property and your options in the overall market. You need to pick the right team of an appraiser, an inspector and a real estate broker."
"I think that the public is beginning to find out that real estate resources on the Internet have their limitations," he adds. "Those sites are flawed in adjusting for location, improvements on the inside of the property or lack thereof. At the end of the day, this is not a wedding dress or a tuxedo that you're buying – it's a home for hundreds of thousands of dollars."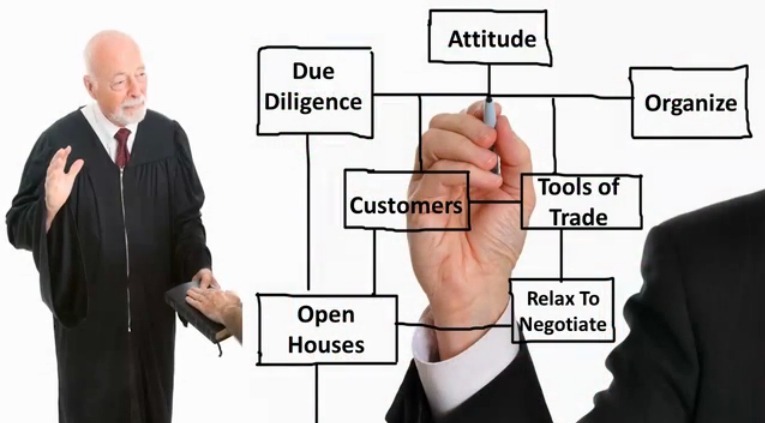 In Cooper's book, he outlines his "Real Estate Commandments" with the acronym A. D.O.C.T.O.R.
RAY COOPER'S 7 REAL ESTATE COMMANDMENTS
ATTITUDE – The foundation of success in real estate is the mindset of thinking in terms of percentages, not in terms of dollars.
DUE DILIGENCE – You cannot manage what you cannot measure. How do you measure against your competition?
ORGANIZE – Set up and implement your marketing plan to get the most out of your efforts.
CUSTOMERS – Know who is probably going to be the highest and best users of your property and where you need to look to find them.
TRADE TOOLS – Know how to showcase your properties' best features in all your advertising, using the right wide angle lenses, setting up engaging virtual tours, framing photos to your advantage and displaying pictures in the proper order.
OPEN HOUSES – Know how and when to do them and how often for maximum results.
RELAX & NEGOTIATE – If you've done your homework, then you can take a deep breath and focus on sealing the deal.
One trade tool that came after the release of Cooper's book is Mojo's hosted lead management and power dialing system.
Cooper relies on Mojo's daily lead service (Expireds, Just Sold, Just Listed and FSBOs) and database, which is fully integrated with his Triple Line Power Dialer. Leads are automatically loaded into his power dialer each morning and the system automatically updates the status of his callable listings.
"The problem with a lot of databases is that they may be organized, but they are not integrated with the dialer," he says. "I like the ability to automatically send an email to a prospect with a customized response to the disposition of our call."
"In the last two days, I completed 250 follow-up phone calls to my sphere of influence that normally would have taken two weeks," he adds. "The beauty is that I'm not fatigued — I'm focused on serving my clients and not juggling index cards to see who I need to call next."
Cooper also appreciates Mojo's copper-based technology that eliminates awkward pauses and delays and ensures "First Hello" answers.
"Lags in my phone conversations are unacceptable. That One-Mississippi delay throws everything out of synch. If I'm going to dance with you for the first time, I want to make sure that I'm not stepping on your toes," he says.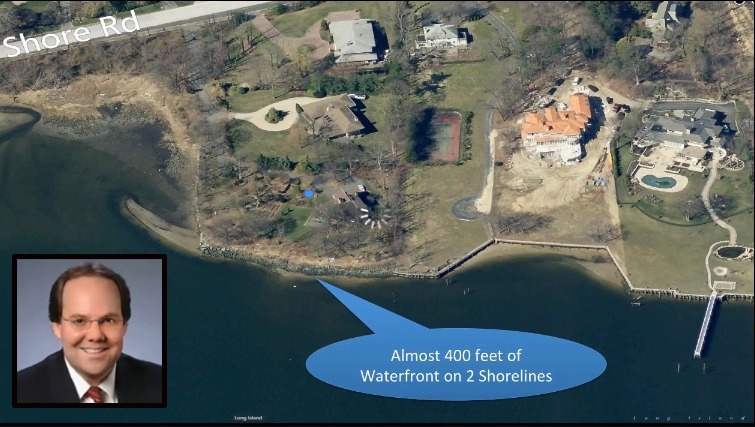 Speaking of toes, the mobility and portability of Mojo – dialing from your iPhone or tablet – makes it the ideal tool for Cooper to prospect from his treadmill.
Mojo won't measure his heart rate or mileage, but it handles pretty much everything else.
"If I only had one tool in the toolbox, without a doubt it would be Mojo all the way," he says. "I've invested thousands of hours dreaming up methodologies to be more efficient. Mojo appeared before my eyes like a magic genie!"
(To learn more about how YOU can build your own treadmill workstation, visit Ray's new website, CompeteWithYourself.com)