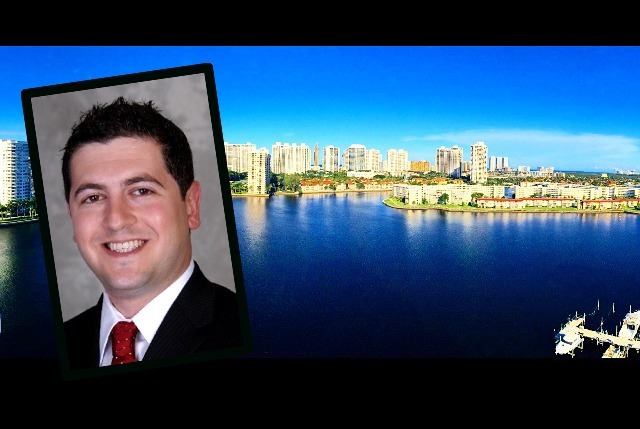 If South Florida real estate agent Lee Rosa sounds overly dramatic about his Real Estate Dialer, you'll have to forgive him. He still vividly recalls the clumsy days of dialing prospects by hand.
"You know that scene in 'Pulp Fiction' where they open the suitcase and there's a shining bright light? Well, Mojo spoke to me. Everything came together at that moment," recalls Rosa, of RGT Real Estate Services, a Keller Williams affiliate serving Broward, Dade and Palm Beach counties. "When I first started, I used to have two phone lines with two headsets and I'd cross names off my list with different color highlighters in each hand."
Rosa, a self-described "Numbers Guy," was introduced to Mojo by his real estate coach four years ago and hasn't looked back since.
In addition to tripling the number of prospect calls he typically can make in an hour, the Florida Realtor credits the web-based Mojo Calendar for keeping his team of four agents on track with their goals – regardless if they are at their desk or on their mobile phones/devices in the field. The calendar, which also can be synched with a Google calendar, automatically keeps tabs on call backs, scheduled calls and appointments with no software necessary.
"The key to running a successful real estate team is transparency. I expect that my agents are going to do what they say they are going to do," he says. "If it is not on the calendar, then it doesn't exist. With the calendar, everyone can be held accountable – including myself."
"The Mojo Calendar motivates me," Rosa adds. "If I'm not doing as well as I'd like, I know that it's not that the system doesn't work – it's that I'm not working the system."
In the real estate business since 2005, Rosa focuses primarily on the Orlando and Miami areas. "They're completely different markets. Orlando buyers are really centered around the University of Central Florida and young professionals looking for work," he reports. "There are a few people who want a piece of Mickey Mouse, but the theme park attractions aren't what's driving the market."
"The South Florida market in particular is on fire right now," Rosa adds. "It's fueled with cash purchases, it's very fast moving, high intensity with extremely high competition. Lots of agents and very little inventory. Miami sells year-round with lots of Northeastern snow bunnies and retirees looking for property."
In those hyper-competitive market conditions, Rosa believes Mojo is absolutely essential for cold calling his daily Expired, FSBO and website leads.
"People in the business keep asking me if Mojo's worth the money," he says. "Well, if you are going to consistently prospect, it's an absolute no-brainer. It makes my life a thousand times easier. It allows me to speak to as many people as possible in the shortest possible time and automatically stay organized in the process. What else could I ever ask for?"
Rosa's team closed 94 transactions last year, a large portion of which he directly attributes to using the Mojo dialer. His boost in productivity translates to less time at work and more time at the beach.
"I love it here," he says. "There's no place in the world where I'd rather be."
(Learn more about Mojo's Triple Line Auto Dialer here. If you'd like to share how your real estate practice is more productive with Mojo, drop us a line at david@mojosells.com).