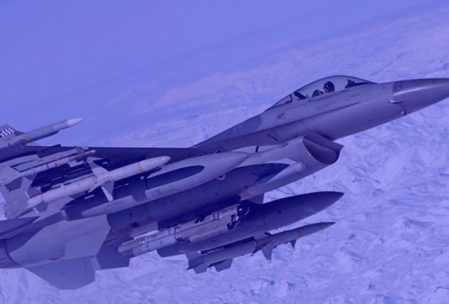 By Bob Montgomery
Over the past month or so, we have slowly rolled out a bunch of new features and improvements to small groups of customers to doubly make sure they all worked the way we originally envisioned. Today, I'm delighted to announce that the Mojo Dialer 2.0 is available to everyone!
Some of the changes are dramatic and you will notice them right away. Some of them are more subtle and may take a bit longer to appreciate. However, the overall goal of this upgrade was to streamline our user interface – making the Mojo Dialer easier to navigate and your overall workflow more productive with fewer steps – and to specifically accelerate your daily dialing workflow.
Now, when real estate agents sit down and say they are going to call their expired leads, it's literally two button clicks instead of six or eight. It's like giving you built-in shortcuts without the hassle of having to remember shortcut keys.
Ultimately, the less time you spend setting up your calling sessions and the less you have to prepare, the quicker you will be on the phone prospecting. Many of you may have a team of callers working for you. Mojo 2.0 has a fast learning curve and will make all of your employees more productive out of the gate.
What's New In Mojo 2.0?
Many of these new features were user-requested. The continuing evolution of the Mojo Dialer is a team sport. Only you can teach us how we can better help you rise above the daily grind. Here are some things you'll find in the upgrade:
The ability to slice and dice data using our new Sublist Creator. You can strategically contact a subset of prospects, categorized by county, city, state, ZIP Code, or any other criteria you choose.
The "Select and Dial" feature lets you use Control/Shift to choose who from the list you want to dial and start calling them right away. You no longer have to create temporary calling lists. Previously, you had to visit multiple areas of Mojo to accomplish this. Now it's all in one spot.
The new Dialing Bar centralizes all your dialing controls and calling stats in one area instead of you having to search around the screen for them.
Mojo is now fully integrated with

Zapier

, a third-party platform which allows you to seamlessly connect Mojo with more than 500 other business software platforms, including

Salesforce

,

Contactually

,

Infusionsoft

,

BombBomb

,

Happy Grasshopper

, and more. Mojo is now more flexible to work the way you want it to work.
In the Mojo Lead Store, our neighborhood search data is now matched against the federal Do Not Call list. You can now have peace of mind that your data is Do Not Call compliant.
The Activities area has been redesigned for a cleaner and more organized look. The new layout makes it easier for you to follow-up with your leads and incorporate a lot of the proven communication strategies that make salespeople successful.  
At the top of this blog is a picture of a fighter jet. Why? Because David England, Vice President of Mojo, pictures himself in the cockpit while staring at our new Dialing Bar controls.
"When our customers are prospecting on the phone withe Mojo, it's kind of like being locked in like an F-16 pilot," he says. "You're locked in, it's very easy to use, all the buttons are within close proximity. Some Mojo users lock-and-load dial for 3-4 hours a day. If you don't have a friendly layout, it can cause real fatigue. When you're using Mojo, we want you to only think about the target – not your dialing software."
The best way to see all these changes, of course, is to stop reading this blog and dive into Mojo right now. However, I do have some more important things to share and want you to read to the end. So let's take a look at one of the differences between the original Mojo and Mojo 2.0.
Here's a screenshot of the old UI when someone picks up the phone. Note the split dialing controls on the left and right-hand sides of the contact form:
And here's the new Live Answer screen, with dialing controls in the centralized Dialing Bar. (P.S. If you're a lefty, you can switch the dialing bar to left-hand side!)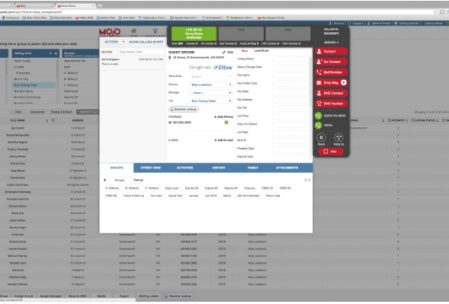 Realtor: "Mojo 2.0 has the sweetest dialer program I've ever seen."
Here at Mojo, we can talk all we want about how much we love our new redesign, but ultimately, it really doesn't matter what we think. We're only successful if you're successful. So I gave Florida Realtor Brad Kuhns, who has used Mojo for more than four years, a call for some candid feedback on the changes.
Kuhns' territory is Brevard County, which is the gorgeous area surrounding Cape Canaveral. He's seen dozens of launches from his front yard over the years and thinks that Mojo 2.0 is out of this world! (Sorry, I couldn't resist the pun because it is not everyday I get to interview Realtors who rub elbows with NASA.)
"It's an incredible piece of software," he says. "I really appreciate what we had before, but they've been able to simplify it and make it so easy to use. Mojo 2.0 has the sweetest dialer program I've ever seen!"
Kuhns says he especially values the new Sublist Creator and the new Activities section.
"If I want to target a subdivision with 150 names, I used to have to go through three or four different pages in Mojo for my phone numbers and scripts and voice messages. Now I can do it from the one dialer page and it's just one button," he says. "We have so much more control over our data."
"The Activities page is sleek and crisp and I like how the calendar has different colors for who I have to call today, appointments, tasks, and follow-up calls. It really is a pleasure to use," he adds. "I used to spend the first 30-45 minutes of the day getting ready to prospect with the Mojo Dialer. I can say now that I'm ready to dial in five minutes. It's definitely saving me several hours a week if not five hours a week."
Saves five hours a week? I don't think we could possibly script a better testimonial.
Coming Soon: Better Marketing Tools For Email & Snail Mail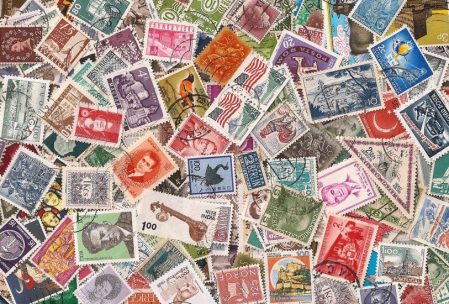 The marketing trifecta for successful real estate prospecting includes phone calls, email campaigns and old-fashioned snail mail. Coming soon in Mojo 2.0 will be new drip email marketing tools and also convenient tools for bulk mailing letters.
Ironically, in the digital age, the physical mailbox is holding its own against the email inbox to grab people's attention. With an overstuffed email box, it's easy to mass check marketing emails and delete them in one click. With a physical envelope, there's a far more likely chance of being opened when it's held in someone's hand. Though certainly there is no guarantee.
So, if you have a list of For Sale By Owner properties in your area, and you want to send them an introductory letter about what added value you bring to the process as a Realtor, you'll soon be able to bulk print letters and envelopes with Mojo. Then you could have an assistant stuff and seal envelopes as you get back to the phones.
Stay tuned….
What Do You Think of Mojo 2.0?
If you're an existing Mojo Dialer or data customer, you'll be pleasantly surprised at how such a productive platform can get even better. If you're brand new to Mojo, welcome!  You won't have the old Mojo as a comparison, but will enjoy the same productivity benefits from the moment you signed up. Check out the demonstration video here.
In either case, we'd love to know what you think of Mojo 2.0's new features and redesign. Please drop us a line at info@mojosells.com, visit our Facebook page, or send us a tweet to share your thoughts!