Our customer feedback and request system is a critical tool in the Mojo development process. It fuses our clients requests for features and enhancements directly with our development team. With enough votes from the Mojo community, these requests, improvements and features come to life in Mojo.
One type of request we get often is to integrate the Mojo Dialer with various other lead management and CRM platforms. One such request we recently completed was to integrate Mojo with the Infusionsoft CRM platform.
Many of our clients using Infusionsoft have aged and archived leads cluttering up their account. However, savvy brokers and agents know that there are many opportunities to be mined from this data – and trust the Mojo Dialer for the job of uncovering the gold nuggets.
In this post, we're going to show just how easy it is to connect the two platforms for the ultimate prospecting experience.
Step 1: Go to the Integrations section of the Mojo settings and choose Connect with Infusionsoft and choose Grant Access.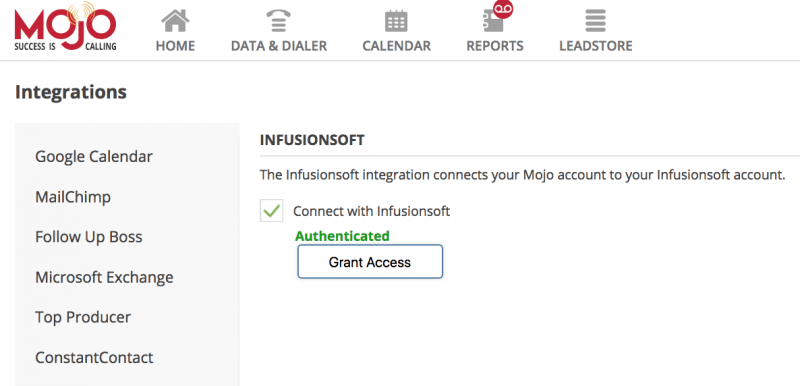 Step 2: Once you've clicked grant access, enter your Infusionsoft credentials in the new window.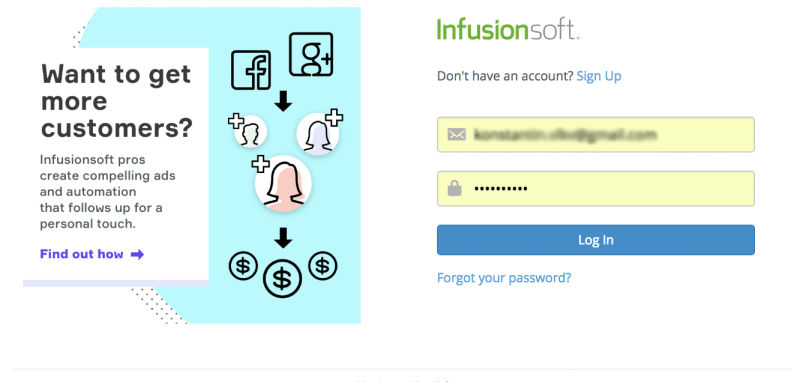 Step 3: Once logged in to Infusionsoft, choose ALLOW to grant Mojo access to send and receive data to Infusionsoft.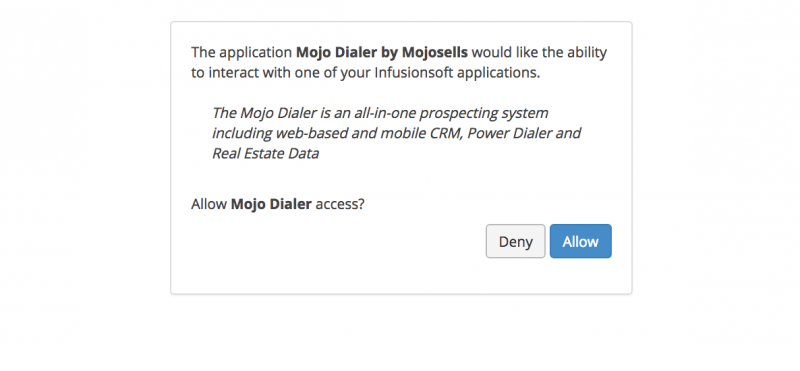 Step 4: In Mojo, head over to the Data/Dialer screen and click on the Infusionsoft button.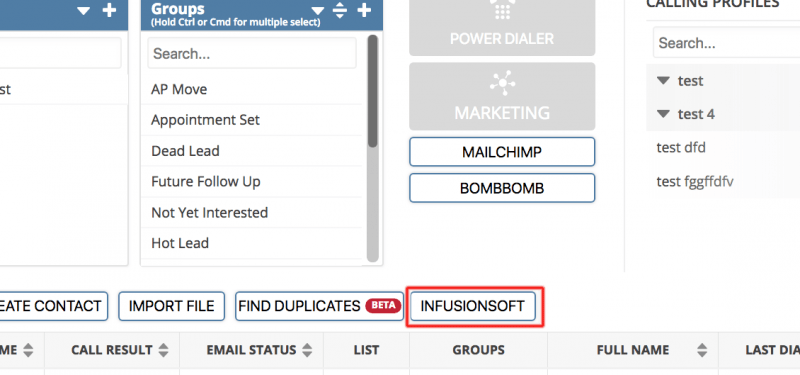 Step 5: In the corresponding window, choose which tags (segmented by category) you want to sync to Mojo. After this step, the information will automatically import in to Mojo.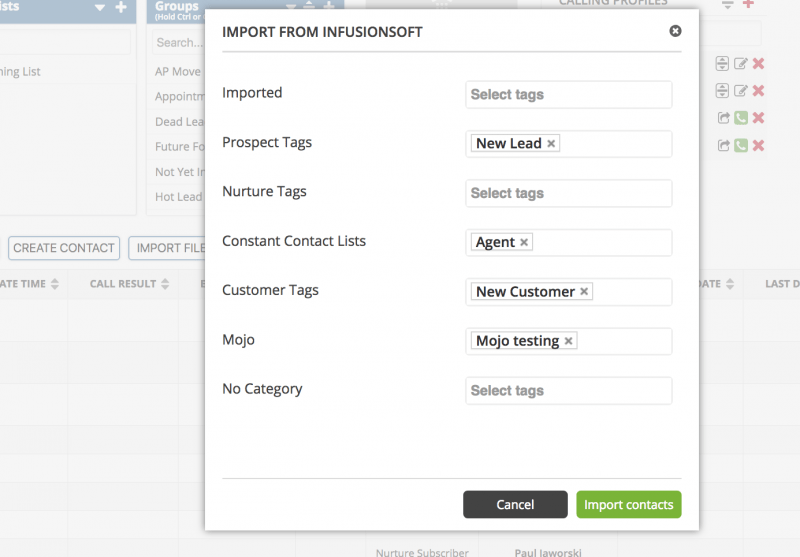 Step 6: Confirm your data has imported from Infusionsoft. Once the import is completed, you will see unique groups in Mojo with the Infusionsoft icon next to them. This is where the imported data is located.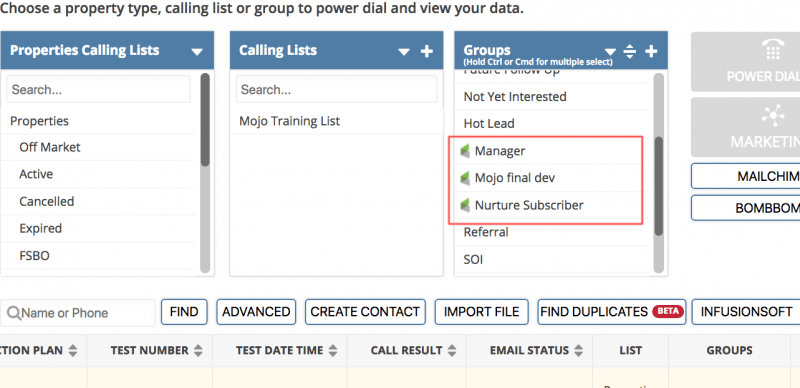 (Your new group names will correspond to the tags you brought over from Infusionsoft)
YOU'RE DONE!
Moving forward, any changes you make to the contacts/leads within your Infusionsoft groups inside Mojo, will automatically sync in real-time with Infusionsoft. This is an awesome new two-way integration with a lot of great functionality – give us a call today to find out more details!