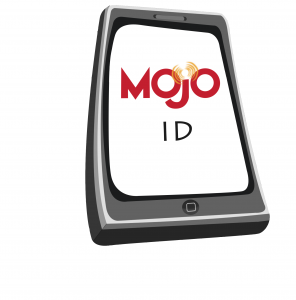 For years, the Mojo Dialer, has been helping Real Estate Agents, Insurance Agents, Financial Services sales professionals and a variety of other industries, maximize their time on the phone by allowing them to dial out at a high rate of speed, professionally, over our exclusive copper-line infrastructure. The focus has always been on the outbound call, how to make more contacts, how to use filters to maximize list penetration and how to intelligently stay in contact with those that need your services.
The Mojo Dialer with Mojo ID
Recently, we released our new iPhone application, Mojo ID, which puts focus on the inbound call, the call back you receive after making hundreds and thousands of calls. It let's you know who is calling you back and presents to you the critical information you have on the lead in your Mojo Dialer software, before you take the call. As a result, you end up sounding more professional and you have the tools to take control instantly, without muddling around with trying to figure out who it is that is calling you back.
When we first began testing the Mojo ID app, we reached out to our good friend and Top Producing Realtor, Manish Chanda, to test Mojo ID. Manish was handpicked as one of our beta testers because we know Manish has very strict processes and has an engineered prospecting routine, heck, this year, he was even a featured agent in the very popular MFO Magazine. Below, you will find a video that Manish kindly made for us talking about the new Mojo Dialer and Mojo ID application and how they work for him.
Manish Chanda Talks About Mojo Dialer with Mojo ID
Need more proof that the Mojo ID application will make a dramatic impact on your business? Mojo ID is a free application for the iPhone that is available to all of our customers that are using the Next Generation Mojo Dialer. Check it out here!