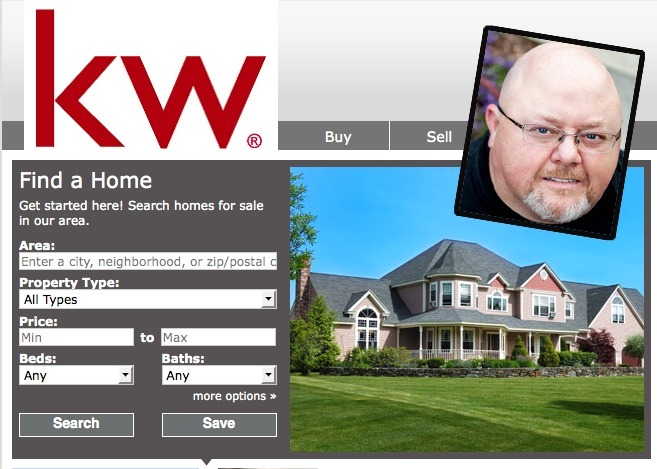 Overcoming Call Reluctance
As strange as it sounds, when Georgia real estate agent Allen Smith first tried prospecting, he refused to pick up the phone.
"I've never met a stranger face to face," says Allen, who joined the Keller Williams West Cobb office (suburban Atlanta) last November. "I'll strike up a conversation with anyone. Most of my leads came from talking to people in grocery stores, parks, restaurants and from open houses."
"Do you know anyone interested in buying a home, selling a home or investing in real estate who I can talk to today?" he would ask, carrying a stack of business cards. Calling his sphere of influence for referrals wasn't an option because most of his friends and family are in South Carolina.
His mentors stressed the crucial importance of prospecting by phone but he "would think of every excuse in the book to avoid it." He finally dove in this January, barricading himself in an empty KW conference room with his cell phone and a list of 965 Just Solds borrowed from a fellow agent.
"That took forever," he recalls. "When you're pushing buttons with your finger, there's never enough time in the day to make your calls. Instead of calling 100 people in two hours, I was calling 100 people in two days."
Dabbling with Power Dialers
"There is no failure for me. I have to succeed. I have nothing else to fall back on," says Allen, whose previous jobs have included selling cars, being a police officer and driving freight trucks cross country. "I am committed to making real estate the last thing I do for the rest of my life."
"Once you get your real estate license, the lead generation is all up to you. Our office is very helpful with advice and resources, but no one will hold your hand while you do it. You have to just go out there and do it," he adds.
Finally relenting on the value of phone prospecting, he started cranking through his lists with the Mojo power dialer but soon switched to a competing dialer because it came free with one of his Keller Williams training classes.  Just as quickly, he changed right back to Mojo.
"The free dialer was a good dialer, but it didn't have the functionality that Mojo had," he explains. "Mojo makes it easier to organize my leads, to take notes and to put things into groups. My Mojo calendar keeps me up to date with everything, automatically telling me when I need to make follow-up calls."
"With the free dialer, I was sitting here taking notes in a notebook and then retyping it in a database later – that's time that's being sucked away from my lead generation," Allen adds.
By The Numbers
In a recent shift with the Mojo single-line power dialer, Allen made 172 prospect calls in 2 hours and 21 minutes, walking away with 24 good contacts. He had been using a competing service to provide Expired leads – because it, too, was free with his training class.  But frustration over incorrect phone numbers brought him to the Mojo Lead Store.
"I'd say that 75 percent of the phone numbers I got (from the competing service) were bad numbers," he says. "I would rather have 200 good leads from Mojo than 1,000 leads from them. In terms of accuracy, Mojo just blows them away."
Right now, Allen is closing one house a month. Based on his prospecting progress, he is optimistic that he will be closing five houses a month by the end of 2014.
"Nobody really likes change," he says. "But in order to succeed you need to embrace change. You don't want to be left behind."
Taking Advantage of a Healthy Market
For the past four years, Atlanta has been at the top of Penske Truck Rental's "Top 10 Cities People Are Moving To" list based on national one-way reservations data. Due to the city's relatively strong job market, inventory is very low right now.
"We have lots of nice quiet suburban neighborhoods with homes ranging from $125,000 to $12 million," Allen notes. "There's also a lot of new construction here. We're not out of land yet!"
"Keller Williams is the number one office in Cobb County and I'm grateful for the chance to do something that I've always wanted to do," he says. We're the best training company out there. There's always something happening here every week and I want to learn as much as I can."
Much of that learning happens every day on the phone.
"The number one job of a real estate agent is lead generation, not selling homes. Without the first thing, the second thing doesn't happen," he says. "Don't be afraid of the telephone. Don't be afraid to talk to people."
"With Mojo, I don't have to sit and dial numbers for 10 hours a day. I can get the same amount of leads in two hours," he says. "Mojo makes my life so much easier. It just gives me my time back."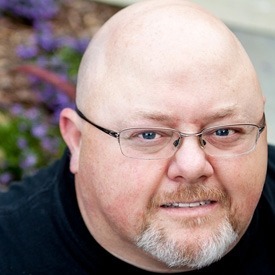 An avid Atlanta Braves fan since age 4 – when his dad took him to the old Fulton Stadium to see Hank Aaron play – Allen is also thankful for how his boosted work productivity will allow more time for ballgames this spring and summer.
**