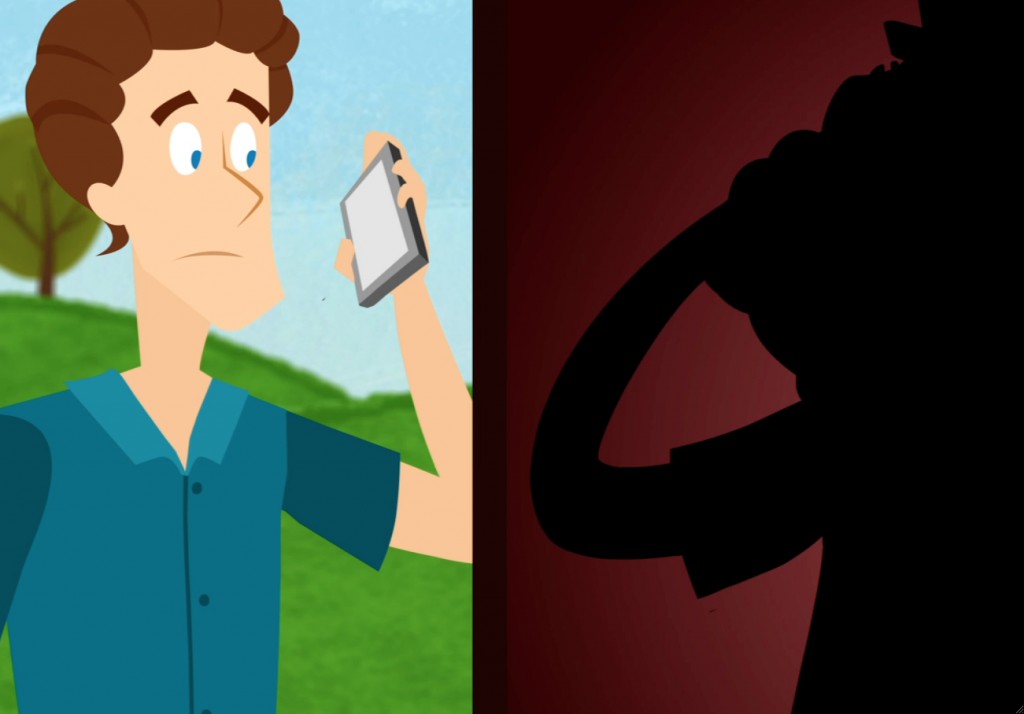 Remember Mojo's new mascot, Jim The Realtor?  The last time we left him, he was shackled to his shabby desk, a self-imposed prisoner who never sees his family due to an inefficient work process. Jim, who could just as easily be a health/life/auto/home insurance agent or other sales professional, learned that the Mojo Dialer and lead management system could make his life less stressful.
And that discovery has created an opportunity for Jim to continue to ignore his family in favor of getting out on the golf course. 🙂
We all know you need titanium nerves (not golf clubs) to make prospecting calls. Scoring a genuine conversation with a potential customer requires a lot of wading in the answering machine and hang-up muck. Ironically, we have discovered that many sales professionals are scared when their wishes come true — they get butterflies when prospects actually call them back.
It's easy to understand why. When you make hundreds of phone calls every day, it's impossible to remember most names and why you called them (expired listings, FSBO, withdrawn listings) in the first place.  If you hesitate for a moment when your prospect says his or her name, they may get resentful. They may feel like a faceless number on the auto-dialer. And that's when you lose them.
This nightmare scenario, however, is completely preventable. No matter if you are at your desk or in the field, the Mojo ID app for your iPhone (a free download on iTunes) syncs your contacts and call logs to your phone and automatically pops them up on your screen when someone calls back. No more guessing because the exact customer intelligence you've been gathering all along is now at your fingertips at the exact moment you need it.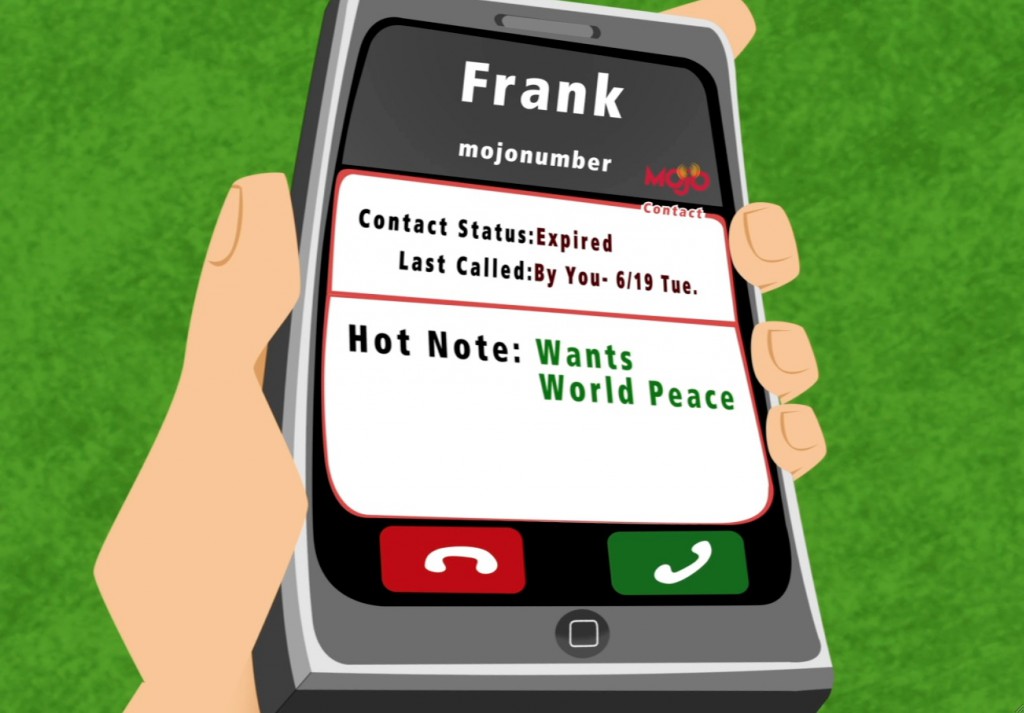 In the hypothetical scenario above, Jim had previously made notes about the customer's pacifist inclinations. He now knows to avoid praising the Pentagon, defense contractors, Middle East dictators, or Somali pirates. Not that it's ever smart to discuss politics on a sales call, but knowing where the landmines are can be critical for maintaining a natural flow of conversation.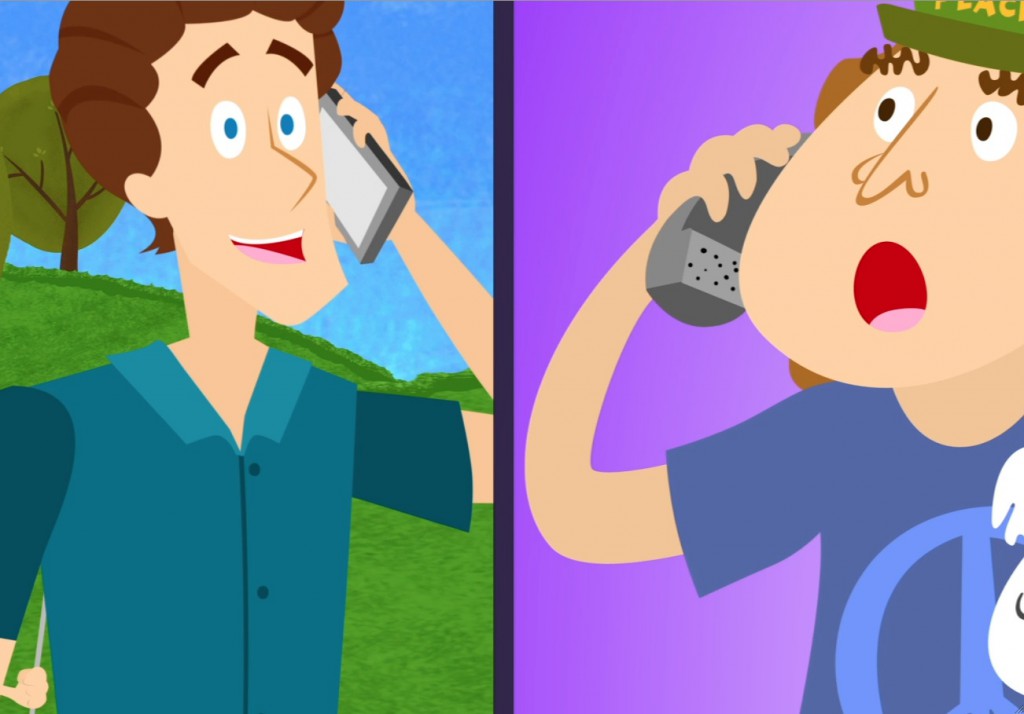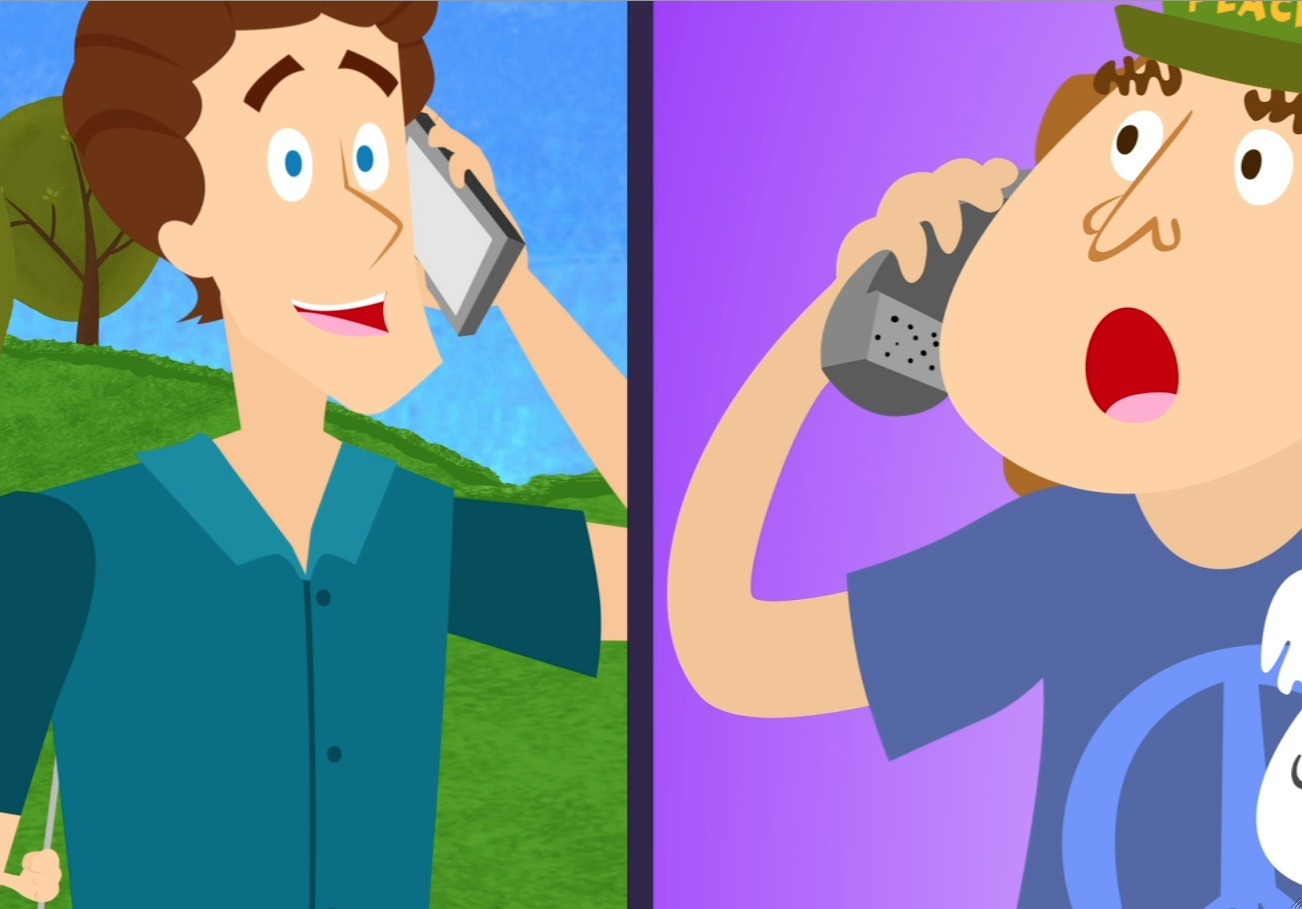 Now that Jim — from just a glance at his iPhone — can instantly process who is calling, what they want, and how much business they potentially represent, the nervousness is gone.  Customers won't feel ignored and are more likely to be open to developing a friendly rapport.
You can watch Jim The Realtor's full golf course experience here Watch Video. Is there a specific business solution you'd like to see covered in the next Jim cartoon?  Drop us a line or email us at sales@mojosells.com.